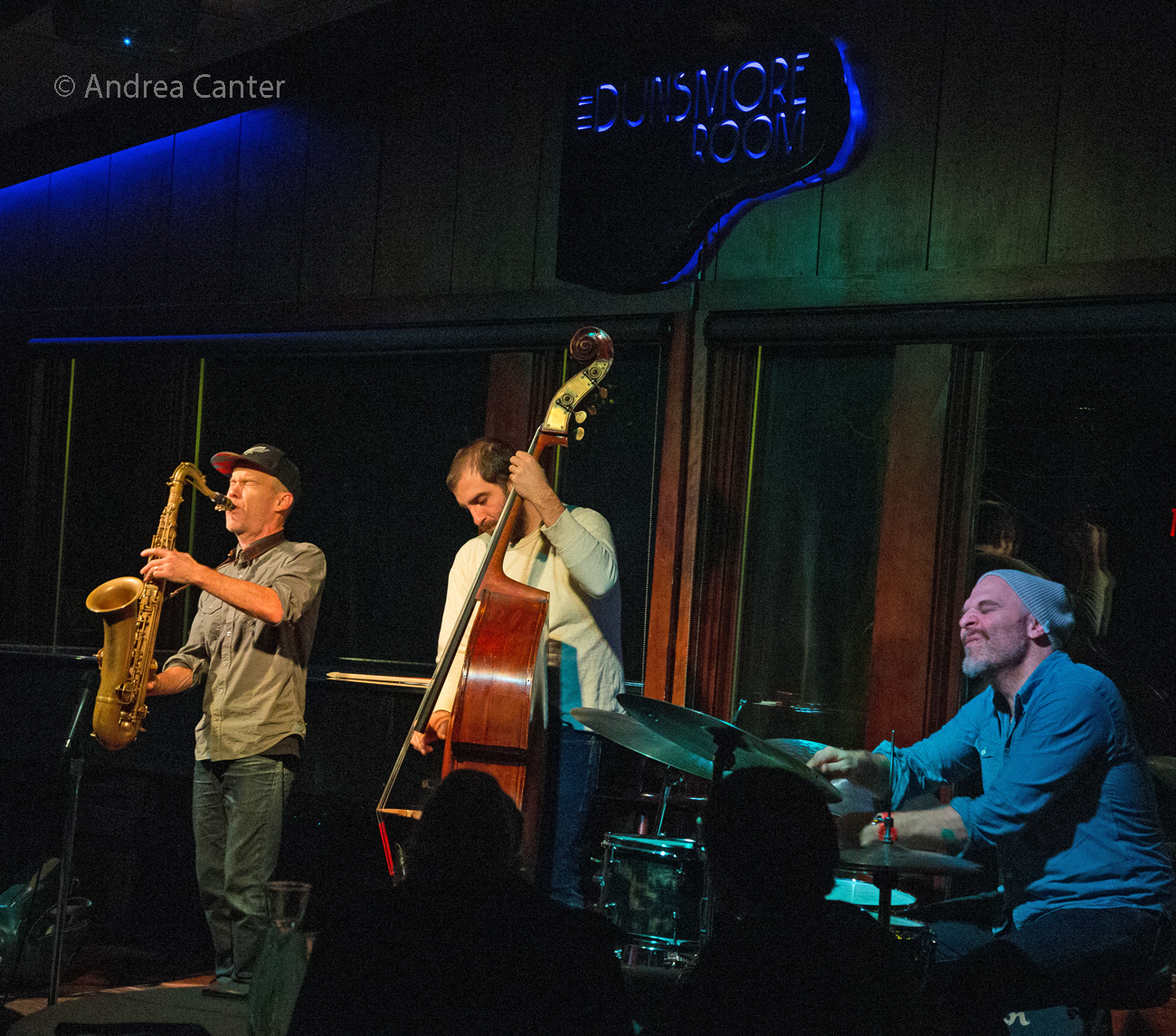 Looking Back– August.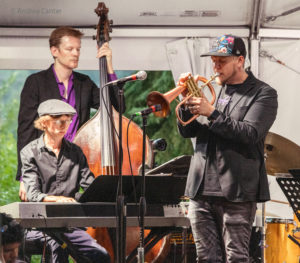 August is always an iffy month for entertainers, restaurants, etc. Until State Fair week, seems everyone is "at the lake" or otherwise as far from the Midwest heat and humidity as possible, squeezing in family time before school starts, or just chilling out before we have to start… chilling in. Still, hats off to the venues and musicians who nevertheless brought the best to the metro and were rewarded with strong audiences, inside and out. As is often the case, jazz gigs mostly failed to hit the Strib's weekly Pick Six, so I will do my opinionated best to compensate. The best in jazz that I saw over the past few weeks? Bobby Watson's quintet at The Dakota (August 1), with a welcome return of trumpeter Wallace Roney Jr (or maybe the III or IV?) who embellished Camille Thurman's set at the Twin Cities Jazz Festival in June; also a welcome return of Adam Meckler and his orchestra (Crooners, August 4) giving us soaring, original music; a new show from the prolific Maud Hixson highlighting the songs of the golden era of film and blending the talents of Rick Carlson and Dean Magraw (Dunsmore Room at Crooners, August 5); the often hilarious as well as harmonious Diane Schuur, singing Basie with the JazzMN Orchestra at The Dakota (August 12); and the three-prongs of the Dave King Residency, three Tuesdays at The Dakota in three configurations (duo with Chris Weller, Dave King Trucking Company, Happy Apple). I missed the first but was quite delighted with the Trucking Company which, now in a comparable configuration (and arguably, I'm sure), outplays the latest iteration of The Bad Plus.  And Happy Apple was both delightfully mellow and subtly challenging. Excitement without auditory overblast!
September Jazz!
A reminder that this is not intended as a jazz calendar or exhaustive list of gigs and concerts. These only are my recommendations based on scheduling I know about.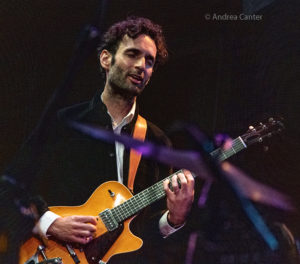 At The Dakota (1010 Nicollet Mall, Minneapolis; www.dakotacooks.com)
September 6 (7 pm), Kavyesh Kaviraj Quintet. This young pianist/composer is blazing through venues throughout the metro, supporting the best and leading the best. Can't miss with Omar Abdulkarrim on trumpet, Pete Whitman on sax, Jeff Bailey on bass, and Kevin Washington on drums.
September 10 (6:30/8:30 pm), Julian Lage Solo. Julian first hit the Dakota stage as a young teen touring with Gary Burton, and two decades later the prodigy is now a young legend. He's appeared here leading firebrand trios and in inventive duos with the likes of Chris Thile, but tonight he's on his own.
September 16 (7 pm), Andrew Walesch Orchestra. A proven talent as vocalist, pianist, and big bandleader, Andrew has entertained local audiences with his orchestral tributes to Sinatra and Cole Porter as well as small ensemble shows. Now he's directs the music at the Musical Instruments Museum in Phoenix but returns often for shows like tonight, celebrating "Sinatra My Way."
September 26 (7 pm), Lizz Wright. Her music cuts across jazz, R&B and soul and never leaves her southern roots behind. Simply, Lizz has a magnificent voice whatever she's singing.
More Jazz at the Dakota!  Check the full calendar—live music 7 nights per week.
September 5, Corky Siegel and Ernie Watts (7 pm)
September 12, Theo Croker (8 pm)
September 13, Bireli Legrene and Martin Taylor (8 pm)
September 14, T Mychal Rambo ( 7 pm)
September 15, Glen David Andrews (7 pm)
September 19, Dennis Spears (7 pm)
September 20, Pedrito Martinez (7 pm)
September 21, Zacc Harris Group (7 pm)
September 22, Veronica Swift (6:30/8:30 pm)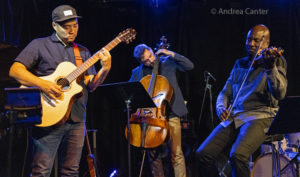 At Crooners (6161 Highway 65, Fridley; www.croonersloungemn.com) .  Music on three stages, Thursday-Sunday, and in Maggie's Lounge Wednesday and Friday-Saturday. A sampling of September:
September 1-2, Ben Sidran's 80th Birthday Parade (7 pm, Main Stage). One of the true living legends of American music, Ben Sidran has been a force in jazz and rock, as keyboardist, lyricist, and producer of artists from Steve Miller and Boz Scaggs to Diana Ross, from Jon Hendricks to Van Morrison. A night with Ben Sidran will be filled with music, commentary, and lots of fun. This weekend Crooners helps Ben celebrate the big 8-0.
September 2, Maud Hixson CD Release—"Permanent Moonlight" (6:30 pm, Dunsmore Room). More than a decade ago in New York, vocalist Maud Hixson joined forces with the late Richard Rodney Bennett in what was to be his last concert appearance. Now she has captured the composer's songs written for Blossom Dearie, Cleo Laine, Lena Horne and more, accompanied by every singer's best friend (and Maud's husband), Rick Carlson on keys. This will be an evening of song and stories.
September 7, Pippi and Daniel (6:30 pm, Dunsmore Room). When Chicago native Pippi Ardennia moved to the Twin Cities more than a decade ago, the talented singer and songwriter started the PipJazz Foundation, supporting the talents and aspirations of young musicians, many of whom are taking over stages today (Will Kjeer, Jordan Anderson, Charlie Lincoln). But love conquered all, and Pippi moved to Galesburg Illinois where she married pianist Daniel Leahy, and now the two perform mostly original music together, regularly returning to the Twin Cities.
September 9, Jazz Women All Stars with Charmin Michelle (8 pm, Main Stage). Patty Peterson launched this project back at the 2016 Twin Cities Jazz Festival, and the band has been going strong ever since. The vocalists in particular rotate and always feature the region's best. With Mary Louise Knutson on piano, Joan Griffith on bass and guitar, Sue Orfield on sax, and Sheila Early on drums, Patty features Charmin Michelle on vocals this evening. It will swing!
September 10, Aja Parham Sings Sarah Vaughan (7 pm, Dunsmore Room). Back from a few years in Detroit, vocalist/educator Aja Parham starred on the TPT stage during the 2023 Twin Cities Jazz Fest, and now brings her tribute to Sarah Vaughan to the Dunsmore Room, which should be a perfect fit.
September 17, Minneapolis Strings Project (6:30 pm, Dunsmore Room). I first heard this unique ensemble last fall at kj's and was blown away. The strings are Ernest Bisong on violin, Greg Byers on bass and cello, and David Feily on guitar, and the music is wide-ranging and virtuosic, drawing from jazz, classical, soul, world… everywhere.
September 23, Patty Peterson's "In the Moment" with Kavyesh Kaviraj (6:30 pm, Dunsmore Room). Last month Patty launched a new series of "Living Room Sessions," noting that "I believe life is filled with inspiration and music is one of those inspirations. I experience such joy when I get to be 'in the moment' and sing with a pianist who moves my soul." It's a rare opportunity to hear Patty with just a pianist, and tonight her guest is young Kavyesh Kaviraj, still a relative newcomer on the Twin Cities scene but one who is quickly becoming a favorite of audiences and musicians alike. This is a virtuosic and wide-ranging talent as performer, composer, educator and bandleader.
September 30, Ginger Commodore Presents Tony Bennett (7:30 pm, Main Stage). With the stellar backing of Adi Yeshaya, Jay Young and Bobby Commodore, Ginger pays tribute to one of the best of all time. It will be an evening of great songs from one of Minnesota's best voices.
More Jazz at Crooner's.  Check Crooner's website for the full line-up of jazz and more, including:
September 1, Connie Evingson's Hornucopia with Jake Baldwin (Dunsmore Room)
September 2-3, Tony London's Tribute to Tony Bennett (Main Stage)
September 3, Tanner Taylor "Music of Vince Guaraldi" (Dunsmore Room)
September 7, Acme Jazz Company with Arne Fogel (Main Stage)
September 8, Charanga Tropical (Belvedere)
September 9, Dan Chouinard's Birthday Club with T Mychal Rambo (Dunsmore Room)
September 14, Café Accordion with Robert Bell and Tony Balluff (Belvedere)
September 20, Linda Peterson and Jason Peterson DeLaire (Maggie's Lounge)
September 24, Brian Grivna Quartet (Dunsmore Room)
September 30, Jon Ailabouni New Album Showcase (Dunsmore Room)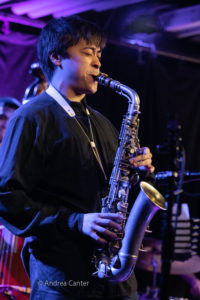 At kj's hideaway (408 St Peter Street, St Paul; www.kjshideaway.com) . Trumpeter/Impresario Steve Kenny has been presenting weekly jazz for nearly a decade, most recently at kj]'s hideaway in the old Artists Quarter digs as Saturday Night Jazz. Usually two bands, always stellar musicians. And sometimes another jazzy night sneaks onto the kj's calendar!
September 2, Peter Goggin Quintet (8 pm). Labor Day Weekend special—two sets from the young bandleader and saxophonist, Peter Goggin. It's a cross-generational band featuring young gun Cyrus Wilson on trumpet, fast-rising star Joe Strachan on piano, Twin Cities native and New England Conservatory alum Dan Carpel on bass, and acclaimed veteran Phil Hey on drums.
September 9, Ahmed & the Creators (8 pm). One of the longest-running working bands in Minnesota jazz, leader and trumpeter Ahmed Abdulkarim keeps it going with Andrew Schwandt (saxes), Dale Alexander (piano), Ted Olsen (bass) and Adam Harder Nussbaum (drums).
September 16, Andrew Schwandt Trio (8 pm); Central Standard Time (9:30 pm). This double-header opens with a new trio project headed by saxophonist Andrew Schwandt, with pianist Fred Flowerday and drummer Haralds Bondaris. The leader draws on the influences of his recent stint in New York and particularly the styles of the Yellowjackets, Brecker Brothers and Chris Potter's Underground. Headlining tonight is an ensemble led by trumpeter Steve Kenny, always mixing great jazz with a little comedy, and featuring a revolving cast of Minnesota's top jazzers.
September 27 (Wednesday). Midnight After Party with Custom Controller (10 pm). A jazz rock-fusion band playing video game music, Custom Controller features some of our area's most popular jazz artists—Cody Steinman, Graydon Peterson, Ted Godbout and Pete Hennig.
See the website for additions to the Saturday Night Jazz calendar!
At Jazz Central Studios (407 Central SE, Minneapolis; www.jazzcentralstudios.org) .  For more than a decade, Mac Santiago has kept this little nonprofit, basement  club running on jazz fumes, featuring music most nights Tuesday-Saturday, and bringing together some of the metro's finest, oldest, and youngest! A sampling for September: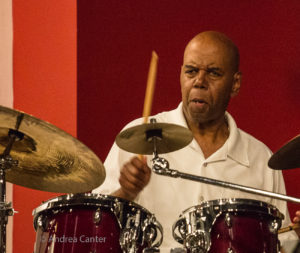 Tuesday Big Band Open Rehearsals (8:30 pm). The most intimate way to enjoy a big band—attend a rehearsal in a small space! This month catch the Bill Simenson Big Band (September 5), Cedar Ave Big Band (September12), Explosion Big Band (September 19), Twin Cities Latin Jazz Orchestra (September 26, 8 pm).
Leigh Kamman Emerging Masters Nights (8 pm). Funded by the Leigh Kamman Legacy Project, this semi-monthly Thursday series presents young giants on their way up: Dregs (September 7) and Chuck Everest (September 21).
September 1, Adam Harder Nussbaum Quintet (8 pm). Drummer Adam features a youngish lions ensemble with Jake Baldwin on trumpet, Peter Goggin on sax, Joe Strachan on piano, and Dan Carpel on bass.
September 2, Mike Cramer (8 pm). Guitarist Mike Cramer was recently featured with the JazzMN Orchestra at the Dakota. Tonight he focuses more on original fare with Paul Harper on sax, Josh Granowski on bass and Chris Helpola on drums.
September 8, Kenne Thomas K-Tet (8 pm). Masterful drummer Kenne brings his quartet to JC, with saxophonist Miles Wright, pianist Abebi Stafford, and bassist Vic Smith, featuring music from their recent CD release (Yesterdays).
September 9, Reid Kennedy Trio (8 pm). A veteran of many ensembles including Jack Brass Band, drummer Reid Kennedy is back performing with his trio, featuring Phil Aaron and Graydon Peterson.
September 20, JCS@JCS (8 pm). Every third Wednesday, hear trombonist/composer JC Sanford host a group of improvisers. This month his cohorts include Nathan Hanson, Cody McKinney, and Aby Wolf.
More gigs at Jazz Central in September! More music this month includes guitarist Chris Graham (September 15), trombonist Thomas Wytko (September 16), tabla master Marcus Wise (September 17), pianist Jeffrey Merrill (September 22), and  South Arts Jam Session with Drew Tucker (September 23).
At the Icehouse (2528 Nicollet, Minneapolis; www.icehousempls.com) . Yes, it was really an old icehouse! Recently the music space has been remodeled.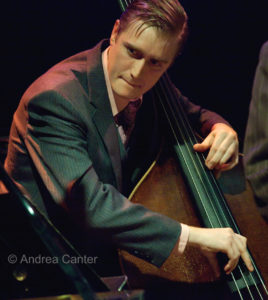 Outdoor Courtyard Jazz Series (5:30-8 pm).
September 1, Jeremy Boettcher Trio (with Ted Godbout and Pete James Johnson)
September 2, Tim Sparks Trio (with Gary Raynor and Jay Epstein)
September 7, Stablemates ( Dale Alexander, Gary Raynor, Jay Epstein)
September 8, Kings of Cole (Tim Sparks, Joe Weissman, Jim Kennedy presenting the music of the King Cole Trio)
September 9, All Terrain Vehicle (Zacc Harris, Cody McKinney, Dave Power)
September 14, Trench Size Trio (Joey Van Phillips, Tom Reichert, Jim Anton)\
September 15, Little Trios (Joey Van Phillips, Ted Olsen, Brandon Wozniak)
September 29, Riffin' Trio (Jacob Hansen, Ted Olsen, Nelson Devereaux)
September 30, Toivo Hannigan Trio (with Josh Granowski and Adam Nussbaum)
And more at the Icehouse:
September 9, Brunch in the Courtyard with Gypsy Mania (11 am – 2 pm). Swinging hot club jazz with violinist Gary Schulte, guitarist Glen Helgesen, and bassist Steve Pikal.
September 13, Chris Speed Trio (8 pm). The first of at least three stellar shows this fall from international jazz stars (see schedule for Craig Taborn solo and Tim Berne in late October), the Chris Speed Trio brings the acclaimed saxophonist/clarinetist to the Icehouse stage with bassist Chris Tordini and drummer Dave King. Expect a night of ear-bending improvisation.
See Icehouse full schedule at www.icehousempls.com)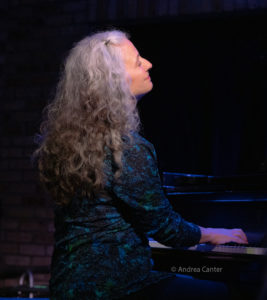 At The Lexington (1096 Grand Av, St Paul; https://thelexmn.com).  Enjoy a relaxing drink or meal in the Wiliamsburg Room at one of St Paul's finest night spots, with live jazz every Friday and Saturday night, featuring the metro's best. Reservations recommended. Music 7-10 pm.
September 8-9, Joel Shapira Trio. With Phil Aaron and Gary Raynor on 9/8; Chris Lomheim and Tom Lewis on 9/9
September 15, Travis Anderson Trio. With Steve Pikal and Nathan Norman.
September 16, Chris Lomheim Trio. With Chris Bates and Jay Epstein.
September 22, Mary Louise Knutson, with Steve Pikal (bass)
September 23, Mary Louise Knutson, with Keith Yanes (bass)
September 29, Phil Aaron Trio.
September 30, Laura Caviani Trio.
At the MetroNome Brewery (385 Broadway, St Paul; www.metronomebrewery.com. A relatively new addition to the St Paul jazz scene, the brewery's lower level "Fingal's Cave" presents live jazz several nights per week. Among the shows in September: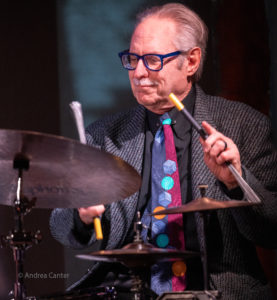 September 3, Paul Harper Quartet (4 pm).  Veteran saxman Paul Harper presents the best of bebop and beyond with Dale Alexander, Tom Lewis and Harald Bondaris.
September 5, Red Planet (7 pm). One of the area's longest-running jazz ensembles, this trio (Dean Magraw, Chris Bates, Jay Epstein) will put your ears in orbit, every first Tuesday.
September 14, Stablemates (7 pm). This trio has been appearing all over the metro lately, with Dale Alexander, Gary Raynor, and Jay Epstein
September 30, Dorothy Doring (4 pm). Dorothy is a veteran of the Twin Cities vocal scene as well as a frequent performer in New Orleans.
See the MetroNome website for complete jazz and other music listings.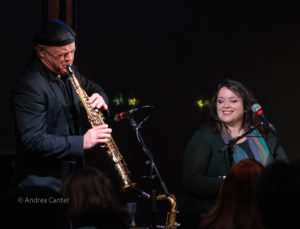 KBEM's JazzClectic Series.  Jazz88's JazzClectic pop-up concert series brings amazing jazz to new and unexpected locations across the Twin Cities! These 90-minute family-friendly concerts feature Minnesota's best artists and musicians. Free! In September:
September 8, Jack Brass Band (5:30 pm). Part of James J Hill Days at Panoway on Wayzata Bay (681 Lake Street East)
September 15, Kavyesh Kaviraj Quintet (5:30 pm). Civic Plaza at Highland Bridge, St Paul.
September 19, Jennifer Grimm with Kenni Holmen (5:30 pm). Herbie's on the Park, downtown St Paul.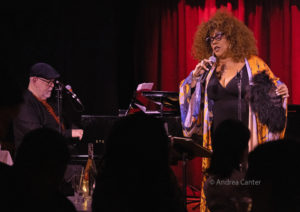 Selby Avenue Jazz Festival –September 9. The 22nd annual Selby Ave Jazz Fest returns to the intersection of Selby and Milton in St Paul, celebrating not only great music (modern and "contemporary" jazz, blues, soul and more) but great food and above all, community. Headlining this year is the smoothest of saxes from Najee; also on stage—Selby Ave Brass Band, Pippi Ardennia and Daniel Leahy, Walker West Students and Faculty, Urban Legends of Jazz led by Solomon Parham, and the Brio Brass Band. 11 am-7:30 pm. Free.
And More Jazz Throughout  the Metro
September 3, Maryann and the Moneymakers at Volsted's Emporium
September 9, John Zorn @70, Walker Art Center. It's a "Zorn-a-Thon" at and near the Walker. The "category-defying composer and instrumentalist" celebrates his 70th birthday with a 12-hour immersive festival featuring key musical collaborators  across multiple venues. Zorn appears in varying combinations with Bill Frisell, Julian Lage, John Medeski, JACK Quartet, Ches Smith, Kenny Wollesen, and Sae Hashimoto. Check the event website for complete details, schedule and tickets: https://walkerart.org/calendar/2023/zorn-70-on-the-stage
September 19, Herb Alpert and Lani Hall at The Ordway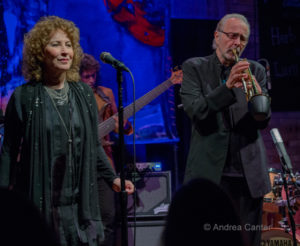 The Lead Sheet will be updated throughout the month as more information is available.