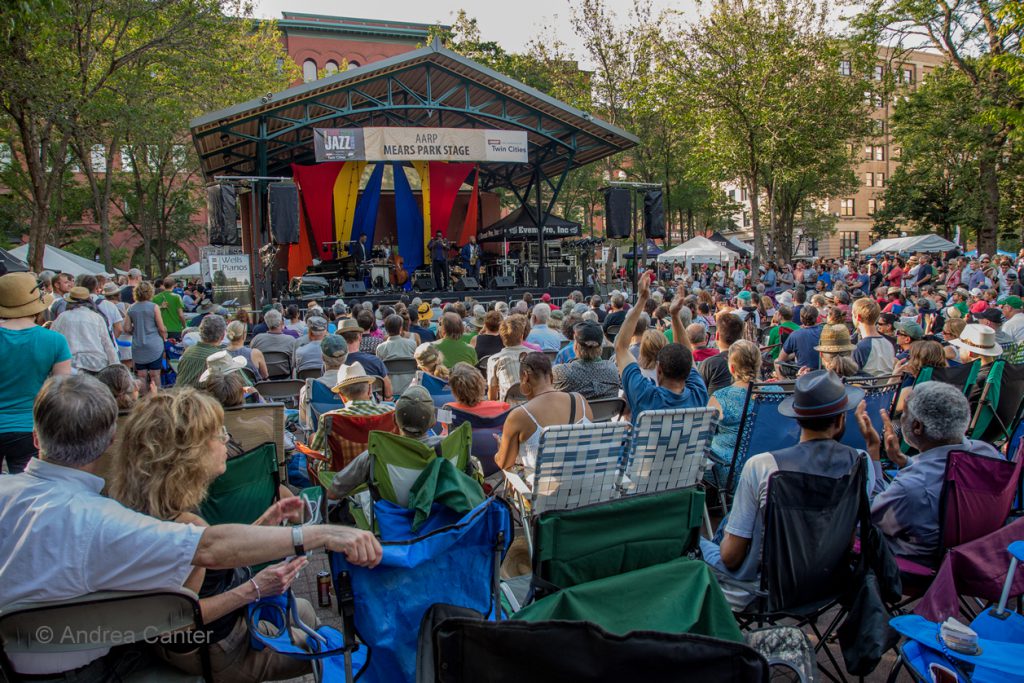 The 2018 edition of the Twin Cities Jazz Festival gets underway in St Paul on Thursday, June 21, continuing with a full schedule of international, local stars and promising youth artists as well as headliners' clinics on Friday and Saturday at the MacPhail Center for Music in Minneapolis. Headliners including Dee Dee Bridgewater, Houston Person with the Emmet Cohen Trio, and Tia Fuller perform on the Main Stage at Mears Park; international sensation and Minnesota native Nancy Harms heads an impressive list of jazz vocalists and the annual "scat off"  on the TPT Stage; the Jazz Women All Stars and other local crowd-pleasers appear on the Main Stage as well as throughout the area on outdoor and indoor stages; Steve Kenny curates three nights of non-stop modern jazz at the Black Dog; Jon Weber hosts three nights of after-hours jams at Vieux Carre'; trumpeter Solomon Parham again hosts two nights of Solomon's Sessions at Hygga; film historian Bob DeFlores presents some rare jazz footage at the TPT Street Space; our youngest jazzers underscore the vitality of the local scene with two days of music on the Youth Stage outside Union Depot.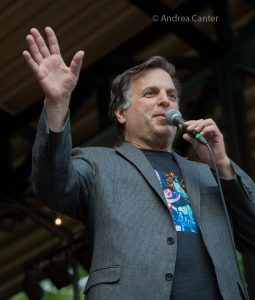 For more information about our headliners, see the previous post on Jazz Police; full schedule, artist bios and more can be found on the Twin Cities website at www.twincitiesjazzfestival.com. Thus this article is not a run-down of the schedule or bios of performers, but an unashamedly biased guide to one jazz fan's short list of "best bets." But let me be clear– there are no "bad bets" this weekend; if your preferences run toward trad, New Orleans, big band, fusion or funk, you will find plenty to enjoy –just check the website schedule.
Andrea's Quick Picks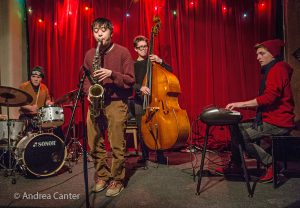 Thursday-Saturday. If you just sat at the Black Dog for the entire festival, you would get an earful of the best of the area's modern jazz ensembles, from the teens of  the Bruce Acosta Quartet (Thursday) and Jazz Elevator (Friday) to the young turks of Hoaxer (Friday) and the Jake Baldwin Quartet (Saturday), to the masters of invention (Chris Lomheim, Le Percheron, Mississippi on Thursday; How Birds Work (Friday); JC Sanford and Steve Kenny's Group 47 (Saturday). Heck, just follow the full schedule at the Black Dog. It's a good place to hang out and eat, too. Really, from 4 pm on each day, you can just camp out at the Dog.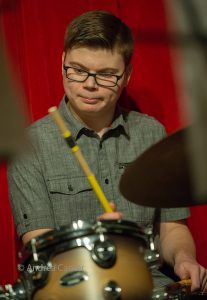 Thursday, June 21.
There's a youth band dubbed Liquid Vinyl opening the fest on the Main Stage at 6:15 pm. Led by young veteran drummer Nick Adams, you can't help but have faith in the future of jazz when you hear the inventive energy of this ensemble.
Nelson Devereaux Quartet takes the stage at Hygga Lowertown at 7:30 pm. Devereaux is a young giant among area saxophonists.
Friday, June 22.
The Main Stage brings a slam-bang triple header: Truly a young veteran and festival mainstay since his teens, Javi Santiago kicks off Friday (4 pm), followed by one of the leading voices of the rising generation of saxophonists, Tia Fuller (6 pm), and closing with a new fest favorite, pianist Emmet Cohen, whose trio supports living legend saxman Houston Person.

Emmett Cohen at the 2017 Twin Cities Jazz Festival. © Andrea Canter

Check out the music at Citizen (8-11 pm) as the Dean Sorenson Sextet gathers veteran favorites (including Phil Aaron, Phil Hey) for the best of modern postbop.
Modern sax giant Chris Thomson heads an ear-worthy quartet at Hygga Lowertown (7 pm) featuring accordionist Patrick Harison, bassist James Buckley, and drummer Martin Dosh. Headliners anywhere else.
Clara City native, New York City resident Nancy Harms is a don't-miss on the TPT Vocal Showcase stage (9 pm). Her latest CD, Ellington at Night, is a stunning interpretation of some of the Duke's best and least known tunes. And stick around for the annual "scat-off" hosted by Maryann Sullivan and featuring spoken word artist Mankwe Ndosi (10:30 pm)
Don't miss the first day of the North Memorial Health Youth Stage at Union Depot, 4- 8:30 pm!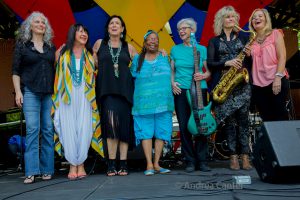 Saturday, June 23
The Jazz Women All Stars, led by Patty Peterson, returns to its birthplace in Mears Park. In action since 2016, JWAS is a fluid ensemble of the area's top women performers (4 pm).
Regardless of her project, from Mali to Ella to New Orleans and now Memphis soul, vocal powerhouse Dee Dee Bridgewater is always worth hearing. She closes the main stage tonight at 8:30 with her Memphis Soulphony.
Framework is a guitar trio of the highest order of post bop magic, featuring Jay Epstein, Chris Bates and Chris Olson (Xcel Energy Jazz on 5th, 5 pm)
Two sets! Swinging vocalist Connie Evingson presents "Beatles, Bossas and Blues" on the Lofts at Farmers Market Stage at 4 and 5:30 pm
Again, don't miss the North Memorial Health Youth Stage, 1-7:30 pm today, closing with the annual presentation by the Dakota Combo, led by Adam Linz.
Mary Louise Knutson is one of our Jazz Women All Stars, and leads her trio with all-star music at Vieux Carre (6 pm). Stick around for the last of Jon Weber's after-hours jam sessions (10 pm).
Homecoming for vocalist/songwriter Pippi Ardennia and PipJazz! A festival fixture during her tenure in the Twin Cities, Pippi is on leave from her new home in Galesburg, IL, reconvening her PipJazz Live ensemble to close out the TPT Street Space stage at 10 pm.
This is the tip of the jazz iceberg this weekend.