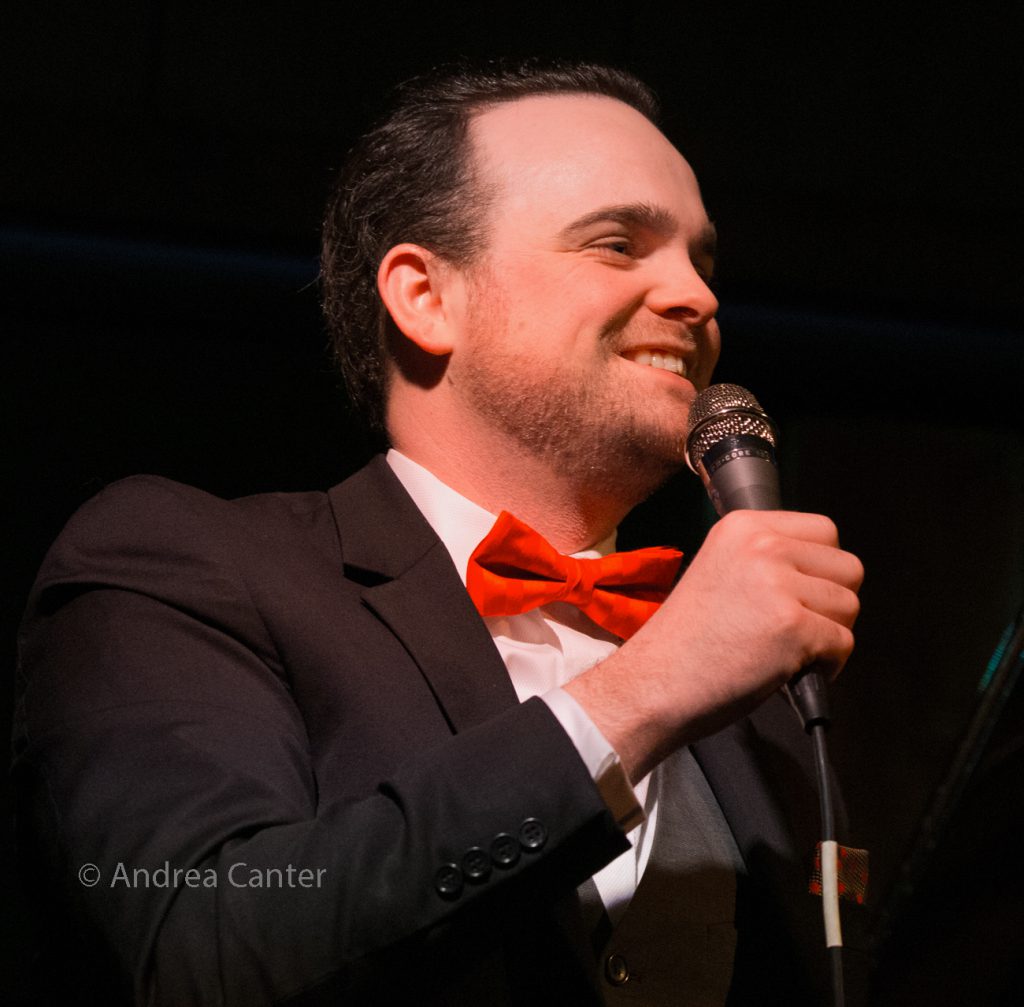 © Andrea Canter
[Update 12-8-17. The Lead Sheet is posted monthly and updated weekly.]
Friday, December 8. Two veterans a few generations apart star tonight: On the Illicit Jazz Workshop schedule, one of the legends of jazz drumming, Eric Kamau Gravatt leads his long-running Source Code ensemble at Jazz Central. His line-up is a bit different than in recent years, with two saxes Dean Brewington and Aaron Kippola) joining trumpet master Solomon Parham and long-time cohort, bassist Ron Evaniuk.
In the late night slot in the Dunsmore Room at Crooners Lounge, 20-something Javi Santiago leads a trio–his usual cohorts are Ted Olsen and Miguel Hurtado. 

Saturday, December 9. What's all the ruckus? Ruckus–Rodney Ruckus--is back in town for a visit, and headlining the Saturday Night Jazz at the Black Dog night with touring partner Jonathan Greenstein on sax and local pals Javi Santiago on piano and Jax Ravel on bass. The opening set features vocalist Lila Ammons and her quartet (Ted Godbout, Tom Lewis, Nathan Norman).

If you are heading to Orchestra Hall, and even if you aren't, come by early for the pre-concert freebie with the Mary Louise Knutson Trio. You really don't have to stay for the orchestra concert–you can head on out for more jazz!  And just down the street at the Dakota, you can catch the great Cuban pianist Nachito Herrera and his ensemble, the Universals. Guaranteed to warm up the coldest Minnesota night!
Sunday-Monday, December 10-11. Benny Green has been a popular visitor to the Twin Cities for many years, going back to his days with Ray Brown. Now he has a new "home" on the road at the Dunsmore Room, where he helped launch the new Steinway in fall 2016. Benny returns for two nights, four sets of solo piano magic.