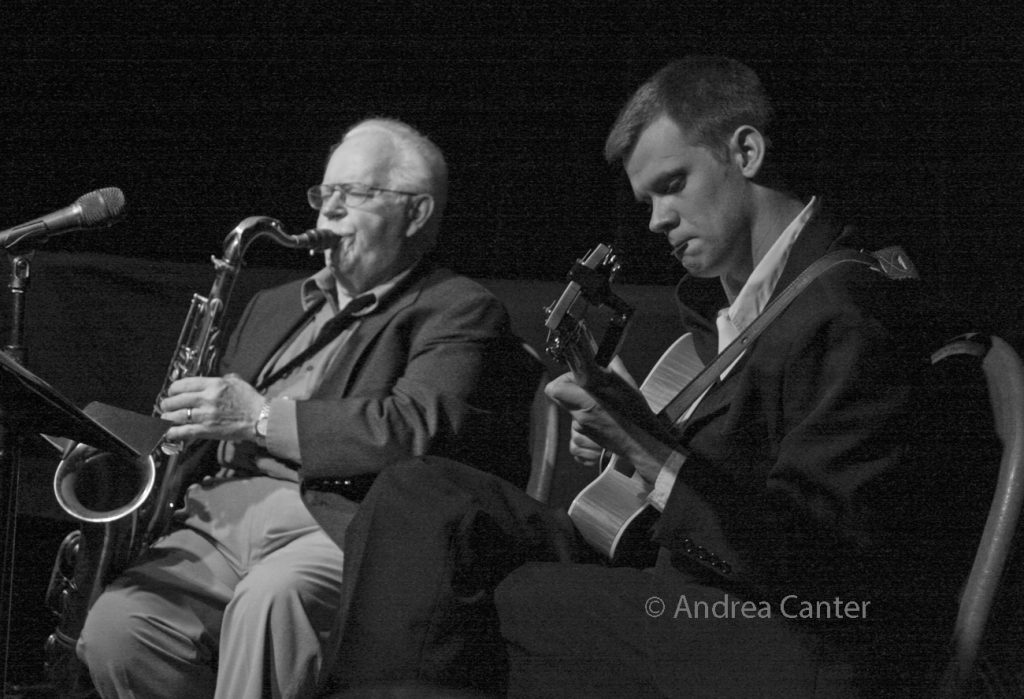 © Andrea Canter
November is not starting out in a gentle fashion, but perhaps that merely means there will be plenty of musical heat. A number of guest artists will add fuel to the fires– Lizz Wright, Phil Markowitz and Zach Brock, Ann Hampton Callway, Catherine Russell, Pat Mallinger and more; ongoing local talent showcases at the Black Dog, Jazz Central, Dunsmore Room, Boom Island, and Vieux Carre' among others; and a November kickoff featuring talented Minneapolis Schools jazz students celebrating the annual KBEM-MPS Jazz Around Minneapolis day of workshops and evening concert, this year at South High.
Big Gigs This Month
Friday, November 3. Jazz Central's Illicit Jazz Workshop presents guitar legend Dean Granros  and his '58 Belevedere ensemble—with Patrick Kuehn on bass and Dave Power on drums. Cory Healey's Beautiful Sunshine Band brings some summer heat to the Dunsmore Room, while the Django Festival All-Stars led by guitar phenom Dorado Schmitt return to the Dakota.
South High and KBEM host the annual JAM —Jazz Around Minneapolis, a day of workshops for city school jazz bands culminating in an evening of performances (free!).
Saturday, November 4. The west burbs boast one of the longest-running jazz concert series in the metro– Jazz @St. Barney's, curated by Jeff Whitmill, is into at least ten seasons of Saturday night music, now presented at least monthly, featuring the best and brightest in small chamber settings. Vocalist Connie Evingson is one of the most popular gigs, and tonight she's joined by Mary Louise Knutson on piano and frequent collaborator Dave Karr on sax.