© Andrea Canter
Running now for three years of consecutive Saturday nights, Saturday Night Jazz at the Black Dog continues this weekend with the JazzINK Youth Showcase featuring the BCA Trio, followed by the headline band, the Steve Kenny Quintet.
BCA Trio (7 pm)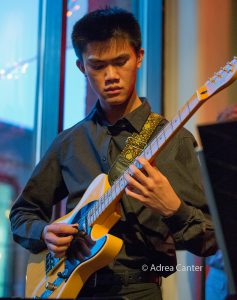 The BCA Trio features threes three metro-area high school musicians: Bruce Acosta (guitar) goes to Edina High School; August McKinney (piano) goes to Minneapolis Southwest High School; and Carter Pearson (drums) goes to Maple Grove High School. These young artists individually have played Jazz Central, Orchestra Hall, Reverie, and the Black Dog, with Rodney Ruckus, Javier Santiago, Graydon Peterson, Jordan Anderson, Will Kjeer, Solomon Parham, and Jax Ravel.  Bruce and August have previously appeared on the JazzINK Showcase, and the trio has performed at other venues including Jazz Central.
Steve Kenny Quintet (8:30 pm)
Led by trumpeter and Saturday Night Jazz series curator Steve Kenny, this quintet includes Levi Schwartzberg on vibes, Nelson Devereaux on sax, Ted Olsen on bass, and Miguel Hurtado on drums.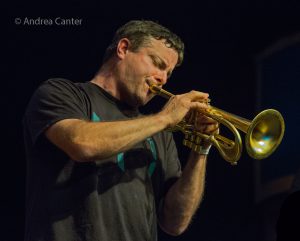 Steve Kenny studied at the University of Wisconsin-River Falls. Among many projects, he has performed with What Would Monk Do, the Cedar Avenue Big Band, and Larry McDonough's quintet (tribute to Chet Baker) as well as leading several editions of his own quartet and Group 47. He's best known as co-founder of the Illicit Sextet, an ensemble popular in the 1990s before taking a long hiatus, and back in action for the past six years. Steve has received a Minnesota Music Award, West Bank School of Music Jazz Composer award, and multiple honors as Best Jazz Trumpet at the Eau Claire Jazz Festival. With support from a state arts board grant, he curated the ten-week "All Originals" jazz series at Studio Z, now in its fourth summer season. In fall 2014 he launched the weekly Saturday Night Jazz at the Black Dog series, and in spring 2015, brought a similar series (Friday Night Jazz) to The Nicollet, later rebranded and rescheduled as Thursday Night Jazz at Reverie, running until the venue closed at the end of July 2017. In his spare time, Steve juggles a fulltime tech job, graduate studies in Computer Science, gigs with a number of bands, and also manages the Jazz Police website. And that instrument he plays? It's a FLUMPET™– a hybrid trumpet/flugelhorn.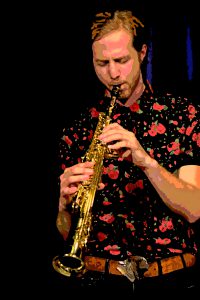 Nelson Devereaux began saxophone studies at age 8, inspired by recordings of Charlie Parker, Sonny Stitt, and the Elllington and Basie Big Bands. Growing up in Milwaukee, he was involved in music programs starting in elementary school and later studied jazz at the Wisconsin Conservatory of Music, adding clarinet and flute to his arsenal. Nelson came to the Twin Cities in 2007 to attend the University of Minnesota, studying here with Dave Milne, Mike Lewis, and Eugene Rousseau, and also with Clay Jenkins and Berkeley Fudge. He graduated with degrees in Saxophone Performance and Music Education, and has performed around the metro and beyond with New Sound Underground, Hustle Rose, Tasty Tones, Courageous Endeavors, Adam Meckler Orchestra, Brass Barn Polka Band, Jazzland Wonderband, Chihuahua City, and more. He currently directs 4th-5th grade bands at Waite Park School in Minneapolis and is a woodwind instructor at Twin Town Guitars.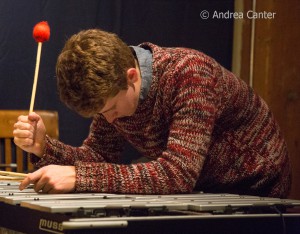 Levi Schwartzberg, now in his senior year at the University of Minnesota, is already a veteran of four-mallet vibes performance; he is also an accomplished pianist, performing on both instruments in the U of M Jazz Combo. A graduate of Southwest High School who participated for two years with the Dakota Combo, Levi has led his own ensembles at Jazz Central, Black Dog and Khyber Pass Cafe as well as performing with Adam Linz's Le Percheron, Steve Kenny, Will Kjeer, Charlie Lincoln, Davu Seru, and more.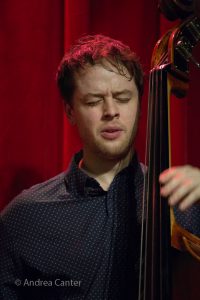 Ted Olsen studied bass with Travis Schilling and Adam Linz. He graduated from St. Paul's Como Park High School in 2010 and went on to study composition at Luther College in Decorah, IA, finishing college studies at the University of Northern Colorado in spring 2015. In the Twin Cities, Ted has taught at the Twin Cities Jazz Workshop and has performed as leader and sideman at various venues including the Artists Quarter, Jazz Central, Black Dog, Icehouse, Vieux Carré and Twin Cities Jazz Festival. He's performed frequently with Steve Kenny, Javi Santiago, Aaron Hedenstrom, Miguel Hurtado, and more.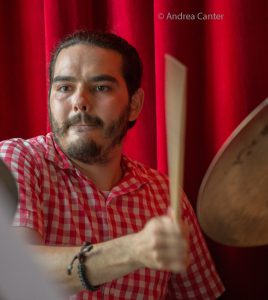 Miguel Hurtado (drums) played throughout the Twin Cities as a teenager in several youth bands, as well as with South High jazz ensembles. After graduating from the Manhattan School of Music in spring 2010, he returned to the Twin Cities where he quickly became a busy member of the local jazz scene. He has led his own ensembles at the Twin Cities Jazz Festival and performed at the Artists Quarter and Dakota; more recently he has been heard at Jazz Central, the Icehouse, Black Dog, and more. In addition to leading his own bands, he has performed with Jake Baldwin, John Raymond, Jeremy Walker, Javi Santiago, Joe Strachan, Ted Olsen, Will Kjeer, Steve Kenny, and Courageous Endeavors. He's also expanding his musical resumé, playing with some local pop and R&B singers, particularly Alicia Steele and vocalist/rapper Toussaint Morrison.
The Black Dog is located at 308 Prince Street in the Northern Warehouse in St. Paul's Lowertown. No cover for Saturday Night Jazz–a $10 donation to the Tip Jar is recommended to support the series and musicians. Saturday Night schedule at www.saturdaynightjazzattheblackdog.info; full Black Dog schedule and information at www.blackdogstpaul.com