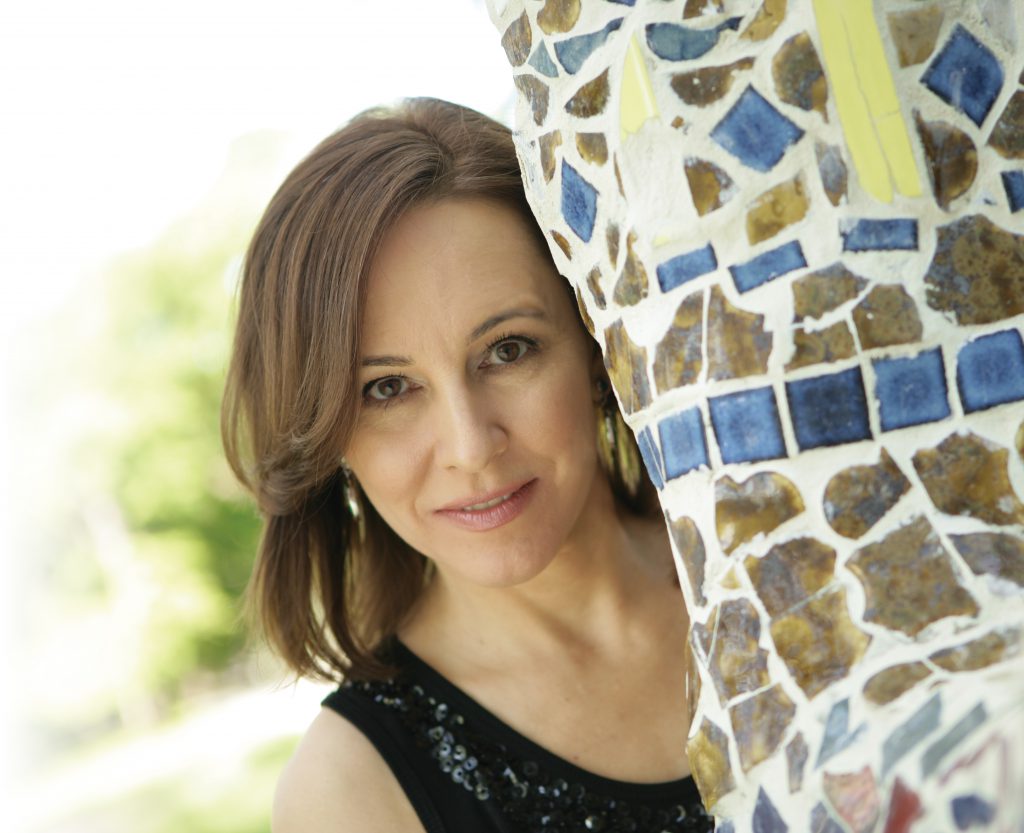 © Andrea Canter
"Kendra's vocal flexibility was an ongoing revelation, not only evidenced in her wide intervals and elastic phrasing but in her sudden shifts in direction or dynamics, her dramatic use of space, and her creative use of the microphone." — Jazz Police.com
"Shank is among the most interesting and imaginative vocalists in all of jazz right now." -Rob Hubbard, St. Paul Pioneer Press
"Shank is a fearless improviser and interpreter." — Pamela Espeland, Bebopified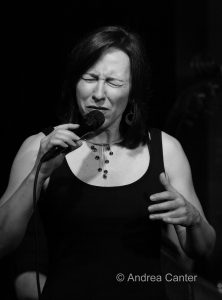 One of the most creative singers in modern jazz, Kendra Shank last visited the Twin Cities in 2009 when she performed at the Artists Quarter. Since then, her reputation as a vocal innovator has continued to grow. On the heels of her latest release, a duo album with pianist Geoffrey Keezer, Kendra finally returns to Minnesota to make her Dunsmore Room debut in the fine company of pianist Phil Aaron and bassist Gordy Johnson, Wednesday, August 2, 7 pm.
Acclaim for Kendra Shank's unique approach vocal jazz has grown steadily since her designation as "Talent Deserving Wider Recognition" in the Downbeat International Critics Poll. With the 2007 release of her tribute to Abbey Lincoln, A Spirit Free, her 2009 Mosaic, and 2014 collaboration with guitarist John Stowell (New York Conversations),  the elastic improviser has been described as a "relentlessly adventurous" performer (Christopher Loudon, Jazz Times) with a "unique and immediately identifiable sound and style" (Don Heckman, LA Times), as "a singer with a sound" (Abbey Lincoln) who "phrases inventively, whether crisp and sizzling or sensuously smoky" (Patricia Meyers, Jazz Times).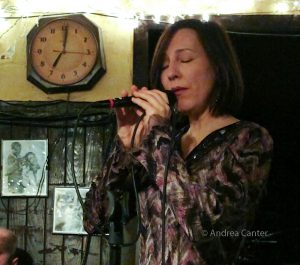 Shank's flair for vocal drama comes naturally as the daughter of a playwright and actress. Growing up in southern California, she was acting at age five, playing guitar by thirteen, and working as a folk singer in Seattle after high school.  She first fell under the spell of jazz listening to a professor's recordings of Billie Holiday; the attraction was furthered as she spent time in Paris, listening and sitting in at jazz clubs. Back in Seattle she began studies with Jay Clayton, and later landed a gig with the great Bob Dorough as vocalist/guitarist/percussionist for his West Coast tour. It was Shirley Horn who took notice and co-produced Shank's critically-acclaimed debut, Afterglow (Mapleshade, 1994), and invited the young singer to sit in at the Village Vanguard in New York. Relocating to New York in 1997, Kendra released two recordings for Jazz Focus—Wish (1998) and Reflections (2000), the latter with pianist Frank Kimbrough, bassist Dean Johnson, and drummer Tony Moreno, who have been her frequent cohorts ever since. Named to "best of 2007" lists by Down Beat, Jazz Times, All Music Guide and Jazz Police, the Abbey Lincoln tribute, A Spirit Free, was described as "…a practically telepathic integration…these four people appear to have emerged from the same womb" (Lawrence Brazier, Jazz Now).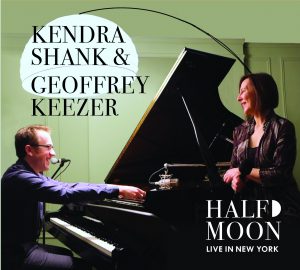 Kendra has headlined at major jazz venues across the U.S. and internationally, has been featured on NPR's JazzSet and Marian McPartland's Piano Jazz, and played guitar as a guest artist on Abbey Lincoln's Over the Years. And she's also spread her wings beyond her ongoing work with her quartet. Among recent projects, she's performed with an a cappella group, collaborated with the Mark Lamb Dance Company, and has been experimenting with "voice collages," improvisations using electronic loops of her own vocals. And perhaps most satisfying has been her recent collaboration and recording with Eau Claire, WI native Geoffrey Keezer, yielding the acclaimed live album, Half Moon: Live in New York (Ride Symbol Records, 2016), named "Best Vocal Jazz Album" by the Ottawa Citizen and Jazz History Online. Kendra and Geoffrey first met at San Diego's Anthenaeum in 2008 when Keezer filled in for Shank's New York pianist who was stranded by a canceled flight. Their instant chemistry led to West Coast tours and ultimately a duo house concert in 2015 in Manhattan that became Half Moon. The title track was completely improvised, inspired by a lamp hanging over the piano; other tracks feature Kendra's wordless vocalizations, the recorded debut of Jeremy Siskind's "Kneel," the Fred Hersch/Norma Winstone collaboration "Song of Life," and a chart for the Abbey Lincoln/Thad Jones tune "When Love Was You and Me" which Lincoln had given to Kendra more than 20 years earlier. "Shank, a vocalist of imaginative latitude, has found a duo soul mate in the veteran pianist Keezer… Investigating worthy, under-the-radar material (including work by such jazz luminaries as Abbey Lincoln and Cedar Walton), Shank and Keezer find mutual inspiration in intuitive surprise," said The New Yorker.
The Dunsmore Room sets will highlight the music of Half Moon; it also seems likely that we will hear some additional Abbey Lincoln and more.
The Dunsmore Room at Crooners Lounge is located at 6161 NE Highway 65 in Fridley, about 15 minutes north of downtown Minneapolis and just north of I-694. Reservations recommended at www.croonersloungemn.com.