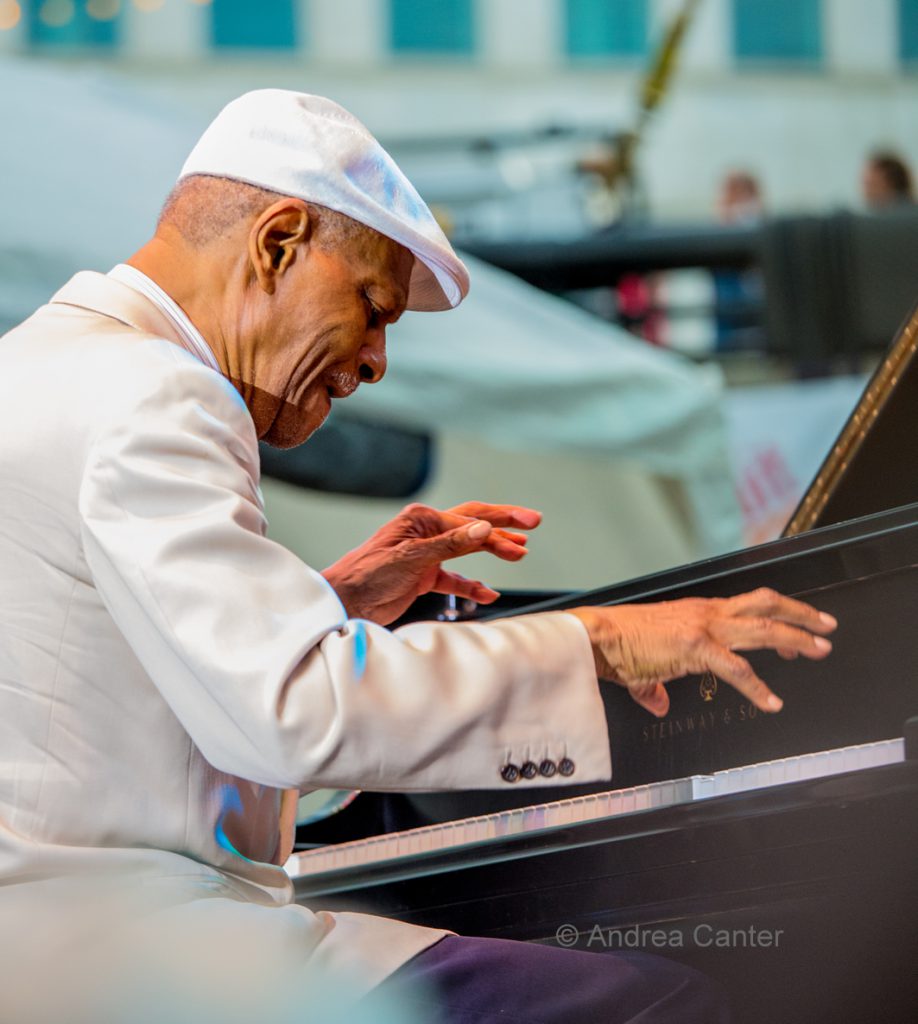 © Andrea Canter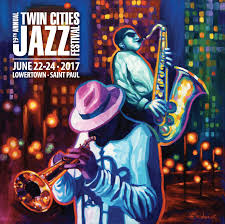 Weather notwithstanding (and the forecast at this writing is iffy), 2017 will likely be remembered as one of the best of the Twin Cities Jazz Festivals given the quality of the line-up, from the "headliners" of national artists to the local heroes that filled the 20+ club spaces around St Paul and beyond. First-call artists play in senior residences, bars, restaurants and hotel lobbies, as well as on stages from Mears Park to TPT. And the final day, June 24, is no exception–but it is exceptional, with favorite son Bobby Lyle on the Securian Main Stage followed by a mythical first (and perhaps only) meeting between living legend McCoy Tyner and legend-in-the-making Joshua Redman.
Big Stages, Big Stars
5 pm, Christopher's Very Happy Band. The annual Iowa-Minnesota Festival Exchange will send the Laura Caviani Trio to the Iowa City Jazz Festival next weekend, while in St. Paul, we welcome University of Northern Iowa professor and saxophonist Chris Merz and his Christopher's Very Happy Band. This quartet focuses its energies on Merz's original post bop compositions, and includes pianist Michael Conrad, bassist Drew Morten (who performed at the TC festival last year with Koplant No), and drummer Dave Tiede. 5 pm, Makers Mark Stage.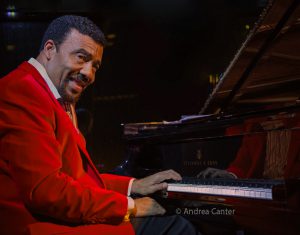 6 pm, Bobby Lyle. Keyboardist Bobby Lyle returns as one of the Twin Cities' favorite sons. Born in Memphis, Bobby moved north to Minneapolis with his family as a youngster, and started piano lessons under his mother's tutelage at age six. Influenced primarily by Oscar Peterson, Ahmad Jamal, Bill Evans, Erroll Garner, and Art Tatum, Bobby was burning up pianos and Hammond B3s as early as age 13, soon gigging in Twin Cities clubs that couldn't yet serve him. After coming to the attention of Jimi Hendrix (with whom he worked a short time before Hendrix' death), Bobby toured for a while with Sly and the Family Stone, then Ronnie Laws. After making a few recordings for Capitol, Lyle joined forces with George Benson, later touring with and serving as Music Director for Al Jarreau, Bette Midler, and Anita Baker. Three decades into a prolific career as composer, arranger, bandleader, and recording artist of fusion as well as straight-ahead, Lyle released Straight and Smooth (Three Keys) in 2004 as an overt declaration of his dual keyboard personality. And with this release, Bobby became the first artist to ever chart on both the Billboard Contemporary Jazz Chart and the Straight Ahead Jazz Chart. In 2013 Bobby released his first Hammond B-3 organ CD, The Way I Feel—a tribute to the late, great Jimmy Smith and guitarist Wes Montgomery on his own label (New Warrior Music). In 2014 Lyle, in association with smooth jazz radio personality Guy Michaels, launched Houston's first ever TV Jazz Show called The J-Spot. These days Bobby continues touring, arranging and composing, as well as teaching at the Houston Summer Jazz Workshop and as a touring clinician and private instructor. He's most recently performed locally in the Dunsmore Room at Crooners' Lounge. 6 pm, Securian Main Stage at Mears Park.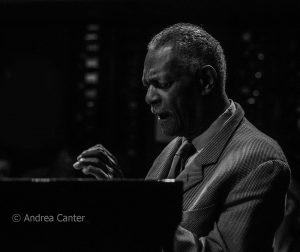 8:30 pm, McCoy Tyner With Joshua Redman.  Jazz pairings don't get any better than this one. And it has never happened before. And may be a fantastic one-off. Festival Director Steve Heckler has long hoped to book Tyner. And Tyner needed to find a saxophonist. Redman was available and eager for the opportunity. One of the working legends of his generation, Philadelphia native McCoy Tyner is an artist whose long and diverse career spans the heyday of bop, the emergence of Coltrane, and the evolution of the complex structures that are hallmarks of modern jazz. His percussive attack, orchestral voicings, and modal harmonies have influenced several generations of musicians, and his ongoing work exemplifies the life of a creative artist constantly seeking to grow and respond. Tyner is now nearing 80, but continues touring with bassist Gerald Cannon and drummer Francisco Mela who join him in St. Paul. Tyner was named an NEA Jazz Master in 2002, and in 2008 received the Presidential Merit Award from the Grammy Foundation.  In 2016, tribute concerts honoring Tyner's five-decade career were held in Chicago at Symphony Place with Geri Allen and Danilo Perez, at SFJAZZ in San Francisco with Chick Corea, Kenny Barron, Geri Allen, Benny Green and more; and at Jazz a la Villette (France) with Craig Taborn and Geri Allen; additional tributes are scheduled in 2017. Tyner most recently appeared locally at the Dakota in November 2016.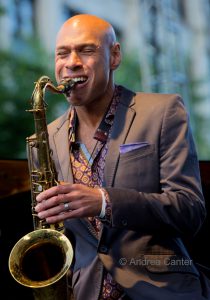 Joshua Redman has managed to meet the high expectations that have surrounded the Ivy League graduate and progeny of tenor sax legend Dewey Redman. Raised by his mother in the Bay Area, he was exposed to jazz at Keystone Korner—Rashaan Roland Kirk and Pat Metheney, whose band included none other than dad Dewey Redman. At age ten, Joshua started on the saxophone, and went on to play in the award-winning Berkeley High School Band. After earning an honors degree from Harvard in 1991, he decided to forgo Yale Law School, and went on to win the Thelonious Monk International Sax Competition. Over the next decade, he performed with the best– Jack DeJohnette, Charlie Haden, Elvin Jones, Joe Lovano, Pat Metheny, Paul Motian, and Clark Terry as well as Dewey Redman, and toured and recorded with his acclaimed trios and quartets, and later the electrified Elastic Band and James Farm. He became the inaugural Artistic Director of the SFJazz Collective in 2005, leaving in 2009. Redman toured with The Bad Plus, including the 2012 Twin Cities Jazz Festival, and went on to release The Bad Plus Joshua Redman in 2015. In the past few years he has also toured and released a recording with Brad Mehldau. Redman has been nominated for 2 Grammys and has garnered top honors in the critics' and readers' polls of DownBeat, Jazz Times, The Village Voice and Rolling Stone. He wrote and performed the music for Louis Malle's final film, Vanya on 42nd Street, and is both seen and heard in the Robert Altman film, Kansas City. 8:30 pm, Securian Main Stage at Mears Park.
More Jazz, More Venues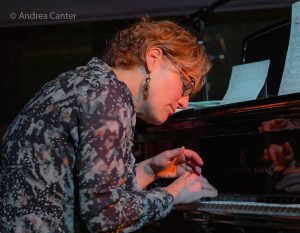 The final night of Jazz Fest might be the busiest, including:
1-6 pm, DFJE Youth Showcase at Starkey Hearing Technologies Stage at Union Depot
2 pm, Walker West Music Academy Ensemble I, Securian Main Stage at Mears Park
2:30 pm, Joshua Redman Clinic at McNally Smith College of Music
3/5 pm, Joel Shapira at Public Kitchen
6 pm, Dean Magraw and Steven Hobert at Java Express
6 pm, Jon Weber at Vieux Carre'
6:30 pm, Travis Anderson Trio at Golden's Deli
7 pm, Jana Nyberg at the Amsterdam
7 pm, Davu Seru's No Territory Band at the Black Dog
8:30 pm, Singers' Scat Off at TPT
9 pm, Laura Caviani at Vieux Carre'
10/11:30 pm, Steve Kenny's Group 47 at the Black Dog
And, more. And more. See the full schedule at www.twincitiesjazzfestival.com