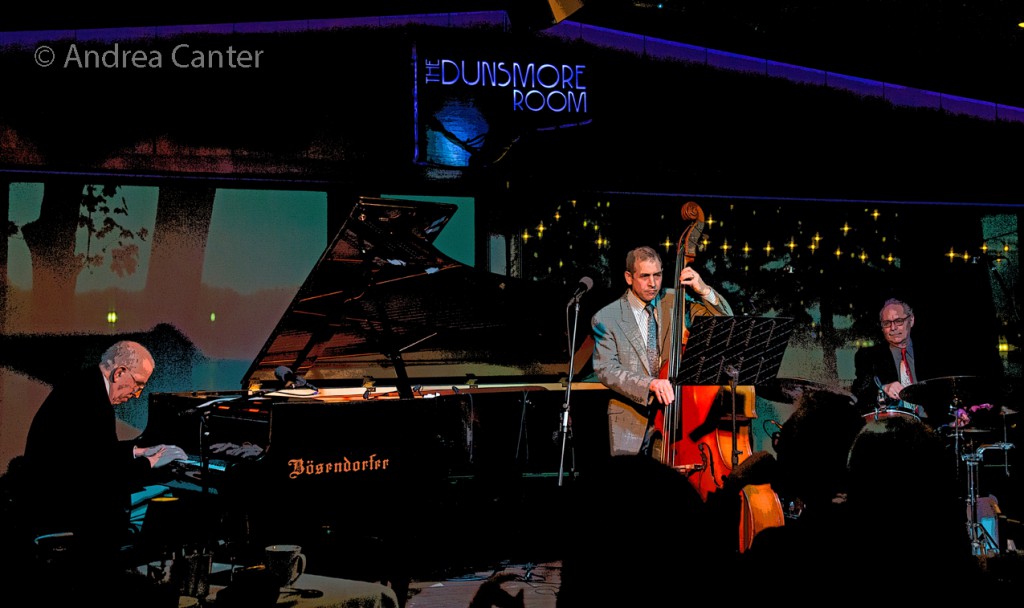 "Katz . . . remains — along with Barry Harris, Hod O'Brien, and one or two others — among the last fully authentic purveyors of unreconstructed bebop piano in the country." –Neil Tesser
A fixture on the Chicago jazz scene for the past six decades, pianist/vibraphonist Stu Katz has worked with everyone, from Dexter Gordon and Gene Ammons to Kenny Burrell and Russell Malone, from Philly Jo Jones and Roy Haynes to Milt Jackson and Phil Woods. A regular at the Chicago Jazz Festival and Jazz Showcase, Stu made his Twin Cities debut in the Dunsmore Room of Crooners Lounge last spring. Now he's back in town and will make his debut at Vieux Carre' in downtown St Paul on Wednesday, November 23 (8 pm), with son Steve Katz on bass, Jay Epstein on drums, and Dean Magraw on guitar.  Come early and hear some elegant solo piano from Mary Louise Knutson (6 pm).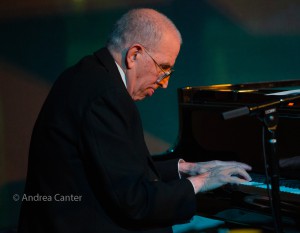 Stu Katz has managed a double professional life throughout his jazz career, spending his days as an attorney. His son, Steve Katz, too, is a Twin Cities attorney by day, noting "It's in the blood… Stu is in-house at a real estate company and threatens to retire, they even had a retirement party for him but he's  still doing 30-40 hours per week." Steve moonlights on bass and vocals in such bands as Katz and Dogs with renowned area guitarist Park Evans. Notes Steve, his dad is a self-taught musician who started out gigging on vibes, "because there were too many pianists in Chicago." One of Steve's earliest memories is of his dad lugging his vibes around the city on the EL train to sit-in at the clubs "to get more gigs." The strategy worked as Stu was known as a vibes player for many years, often appearing at the Jazz Showcase where he had several memorable exchanges with Milt Jackson– the two swapping places between piano and vibes. Stu was also able to hear many of the great pianists of the bebop era, including Bud Powell and Wynton Kelly, andbecame more interested in the piano, eventually becoming a regular at the Jazz Showcase.
Now 80, Stu Katz has played piano or vibes at the Snowmass Jazz Festival, at ten different Chicago Jazz Festivals and on six jazz-themed cruises on Norwegian Cruise Lines. In 1990, he toured Italy and Switzerland as the pianist in a quartet led by long-time collaborator, alto saxophonist Bunky Green. In 2012, Katz opened the Chicago Jazz Festival playing vibes in a duo setting with pianist, Willie Pickens, another long-time musical partner–with whom Stu had performed in a Chicago festival duo 31 years earlier.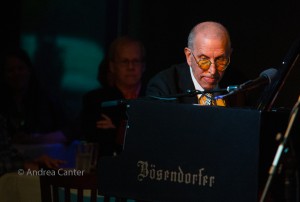 In August, 2010, Stu Katz played piano and (mostly) vibes in a quintet co-led by another long-time musical partner, multi-instrumentalist Ira Sullivan, at Joe Segal's Jazz Showcase in Chicago, yielding a live recording titled A Family Affair – Ira Sullivan and Stu Katz – Live at Joe Segal's Jazz Showcase, released on the Origin label in 2011. And indeed it is a "family affair" with strong Minnesota connections, with son Steve Katz on bass on one track and Twin Cities vocalist Lucia Newell on another, all recorded by her husband Steve Wiese and mixed and mastered at Wiese's Creation Audio in Minneapolis.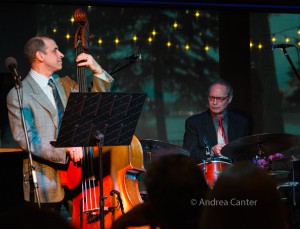 The family affair continues at Vieux Carre' as Stu Katz handles the piano and Steve Katz handles the basslines. Busy drummer Jay Epstein will again support from the trapset as he did last spring in the Dunsmore Room, and eclectic guitarist Dean Magraw will add his magic touch to the quartet. Save the cooking for Thanksgiving and let these esteemed musicians "cook" the night away at Vieux Carre'.
Vieux Carre' is located  at 408 St Peter Street in the lower level of the Hamm Building in downtown St Paul; info and reservations at http://vieux-carre.com. Stu and Steve Katz will be interviewed on The Lead Sheet on KBEM 88.5 fm radio on Wednesday, November 23 at 4:40 pm, where you can hear an published track of trio music recorded last spring at Creation Audio. Early sets of solo piano from Mary Louise Knutson (no cover) at 6 pm; Stu Katz cover $10 cash only.