Brooklyn's On Stage at Kingsborough is a performing arts center whose mission is to present culturally diverse, multidisciplinary performances. The website states, "We strive to create an environment where the arts are an accessible and integral part of life, and a community gathering place for inspiration, conversation, and breathtaking performances." Concerts, plays, and dance recitals are held in two locations: a professional theater and a modern lighthouse with scenic views. The 2016-2017 season at On Stage at Kingsborough includes jazz, a capella, cabaret, classical, Klezmer, dance, and theater, with a diverse list of artists that includes Chita Rivera, Winard Harper, and the State Ballet of Russia.
Jazz Schedule
 October 14, 2016 – Winard Harper and Jeli Posse with Special Guest Vocalist Denise Thimes (at The Lighthouse). Enjoy wine, cheese, and spectacular views at The Lighthouse while listening to the African and Caribbean-infused music of Winard Harper and his group, Jeli Posse. Winard, who is a drum virtuoso as well as a master of the bafalon (the West African equivalent of the marimba), has worked with some of the biggest names in jazz, including Pharoah Sanders, Avery Sharpe, Betty Carter, Joe Lovano, and Wycliffe Gordon. Harper will be joined at The Lighthouse by award-winning guest vocalist Denise Thimes, who has worked with Dr. Billy Taylor, Jimmy Heath, and Clark Terry.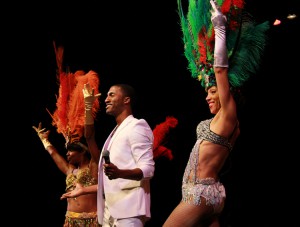 Saturday, November 12, 2016 – On Kentucky Avenue. There is a street in Atlantic City called Kentucky Avenue that once was one of the hottest music hubs in the area, and Club Harlem was right in the middle of all the action. Club Harlem hosted legends like Sammy Davis, Jr., Richard Pryor, Cab Calloway, Dinah Washington, Sam Cooke, Ella Fitzgerald, James Brown, Duke Ellington, Sarah Vaughan, and The Temptations. In addition to the scheduled acts, headliners from the famous Steel Pier would finish their sets and head over to Club Harlem for impromptu gigs. Frank Sinatra, Milton Berle, and Lenny Bruce were among the list of artists who played unscheduled performances at Club Harlem. Although it is somewhat forgotten today, Club Harlem was once one of the hottest spots for music on the East Coast, and presented great entertainment for over 50 years. The musical On Kentucky Avenue pays tribute to the jazzy, dazzling atmosphere of the club.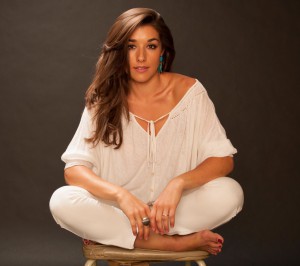 Friday, February 19, 2017 – Ella! (at The Lighthouse). Vocalist Thana Alexa and the Israeli group 12th Night Jazz Quartet will create a musical evening filled with the standards made famous by the legendary Ella Fitzgerald. The concert covers Ella's journey from Apollo's Amateur Night to the worldwide stage where Ms. Fitzgerald did performances for years and became a jazz icon. Born in New York, but raised in Croatia, Thana Alexa recorded her debut CD, Ode to Heroes, featuring drummer and co-producer Antonio Sanchez, saxophonists Donny McCaslin and Lenart Krečič, bassists Jorge Roeder and Scott Colley, pianist Sergio Salvatore, and vibraphonist Christos Rafalides. The musicians in 12th Night Jazz Quartet are pianist Daniel Meron, saxophonist Éyal Hai, bassist Nadav Lachish, and drummer Dani Danor. The combination of artists from Croatia and Israel should make for an intriguing and fascinatingly fresh take on the timeless appeal of the celebrated and brilliant Ella Fitzgerald.
May 16, 2017 – Four Women: Nina, Lena, Abbey, & Billie. Four Women: Nina, Lena, Abbey, & Billie presents cabaret star Natalie Douglas, who will be celebrating the music of the extraordinary vocalists Nina Simone, Lena Horne, Abbey Lincoln, and Billie Holiday. These four exceptional singers are so renowned in the world of jazz, that when you say just their first names, music aficionados immediately know who you mean. They put their mark on the face of musical storytelling with unforgettable songs like Lena's sensational "Stormy Weather," Nina's electrifying "I Put a Spell on You," Abbey's inspiring "Throw It Away," and Billie's spectacular "God Bess the Child." Nightclub diva Natalie Douglas, whose recent appearances include Carnegie Hall, Birdland, and Café Carlyle, will be using her beautiful voice and effortless styling to interpret and honor the music of these fiercely talented Four Women. Ms. Douglas will be joined by her Musical Director Mark Hartman, whose credits include Broadway's Avenue Q and Sondheim on Sondheim, and their quintet. There will also be a post-performance CD signing with Natalie Douglas. It promises to be a memorable night of music!
For more information on performances, times, and tickets for the season's events go to www.onstageatkingsborough.org.