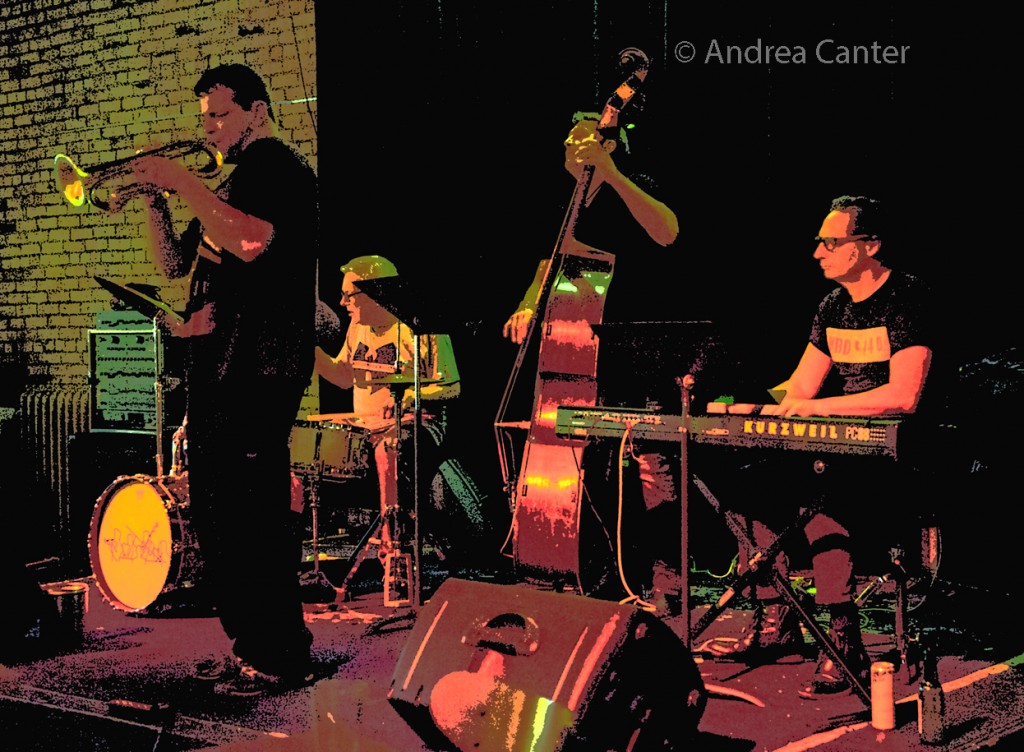 It's a extra special line-up for this weekend's Saturday Night Jazz at the Black Dog, as the Artist-Quarter-born What Would Monk Do fills the prime time slot, following Merciless Ghost with Bad Plus drummer Dave King filling in for Davu Seru.  WWMD includes Steve Kenny, Peter Schimke, Billy Peterson and Kenny Horst; Merciless Ghost features George Cartwright and Josh Granowski along with King.
Merciless Ghost (7 pm).
Devoted to group improvisation, Merciless Ghost has long sparkled on the local avant garde jazz scene as a trio led by saxophonist George Cartwright, with Josh Granowski on bass and Davu Seru on drums. Tonight, Dave King takes over the drumset.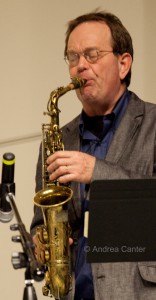 A master of saxophone and improvised music for nearly 40 years,George Cartwright was born in the Mississippi Delta and worked his way nearly to the headwaters, first playing rock, studying at Mississippi State and other schools in the Deep South, moving to New York to study with avant garde reedsman Anthony Braxton, and finally arriving in Minnesota in 1999 after a long stint in New York and another in Memphis. His most notable bands have included the Ornette-inspired Curlew (a fixture at the Knitting Factory in New York in the 80s and 90s), Gloryland Pony Cat which he founded in the Twin Cities with Adam Linz and Alden Ikeda, and the trio Merciless Ghost with Josh Granowski and Davu Seru. In addition to work with such renowned artists as Ornette Coleman, Sonny Sharrock, Myra Melford, Butch Morris and others, he's also worked with a long list of improvising artists in the Twin Cities, including Carei Thomas, JT Bates, Michelle Kinney, Jacquelin Ultan, Anthony Cox, Michael Lewis, Dean Granros, Andrew Broder, Pat Moriarty, Ellen Lease, and more. George received a McKnight Composer's Fellowship in 2003 and that same year was named City Pages "Jazz Artist of the Year".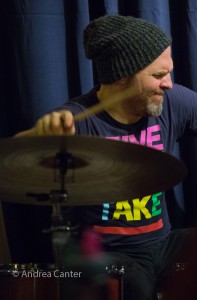 If Dave King's long-standing work with The Bad Plus and Happy Apple has brought him the most attention, his talents and affiliations hardly end there. In fact, at any given moment, King is likely involved in at least ten projects ranging from the jazz-oriented  Dave King Trucking Company, Bad Plus, Happy Apple and Buffalo Collision to rock bands like Halloween Alaska and impossible-to-define electronic outfits like Gang Font. King grew up in the Twin Cities, starting off on piano at age four before switching to drums in fifth grade. As a teen he forged his early music connections with fellow Golden Valley residents Reid Anderson and Craig Taborn, whose paths would intersect again and again. At 19, King headed west, working as a session musician in LA in the early 90s before returning to the Twin Cities to find his own voice. Soon he helped design and define the sound of Happy Apple, the trio that came together in 1996, ultimately complete with saxophonist Michael Lewis and electric bassist Erik Fratzke and straddling avant garde jazz and alternative rock. In addition to his discography with The Bad Plus and Happy Apple, and his recent tours and recording with the Dave King Trucking Company, King appears on a long list of other recordings and has recently performed in duo with JT Bates (Real Bulls) and with the ensemble Vector Families with Anthony Cox and more. In 2010, he released a solo album combining his skills as drummer, pianist and composer,Indelicate (2010).  A couple years later he formed a trio with pianist Bill Carrothers and bassist Billy Peterson, leading to the acclaimed release, I've Been Ringing You.
An Illinois native who grew up in northern Minnesota, Josh Granowski began playing the contrabass at age 11, soon followed by bass guitar. As a teen he studied with a classical cellist and played punk/thrash/rock music as well as jazz. Since moving to the Twin Cities in 2004, Josh has played festivals and local gigs, and has been very active in the local improvisation and experimental music community. He performs with Large Marge, Bookhouse Trio,  Baby Demons Trio, Painted Saints, Aby Wolf, Amethyst Three, and more, in addition to Merciless Ghost.
What Would Monk Do? (8:30 pm)
Monk's quirky behavior (many assumed he was truly crazy), individual style, and unique compositions were far ahead of the bop and post bop inventions that followed many years later. For a long time, only the most sophisticated jazz musicians, including Coleman Hawkins and John Coltrane, appreciated his genius. Yet today, variations of Monk's compositions are part of the standard repertoire of jazz, from straight-ahead to avant garde. In fact, Monk's compositions have long provided a fertile playground for agile and creative musicians, and Kenny, Schimke, Bates and Horst — who launched WWMD at the Artists Quarter– fit that description to a tee.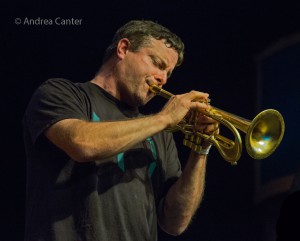 Steve Kenny, trumpet (actually a hybrid FLUMPET™), co-founded the popular 90s ensemble, Illicit Sextet, after graduating from UW-River Falls, and has led the "second coming" of the band over the past seven years. And for about five years, Kenny appeared weekly at the Artists Quarter (Steve Kenny and the Bastids, the Steve Kenny's Group 47) to warm up Wednesday nights. Since the AQ closed, Group 47 has continued to perform around the Twin Cities and released its debut Straight to Vinyl in 2014. For the past two summers, Kenny has curated a ten-week series of gigs at Studio Z featuring "All Original" music, and will head a scaled back third season this summer. In the past year or so he led several editions of the Steve Kenny Quartet, produced the Twin Cities Jazz Sampler (CD), curates the weekly Saturday Night Jazz series at the Black Dog, and another weekly (now Thursday night) series in Minneapolis at Reverie (originally, The Nicollet). Kenny was one of four recipients of commissions from Zeitgeist to compose new works that debuted at the 2014 Twin Cities Jazz Festival. In his spare time, Kenny curates the summer season of All Originals Jazz and serves as administrator for the Jazz Police website.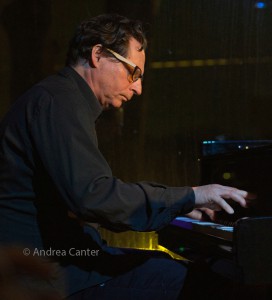 Peter Schimke is one of the busiest keyboard virtuosos in the Twin Cities today. Peter started out in rock, and studied jazz piano with Manfredo Fest, Jim McNeely and Harold Mabern. A favorite keyboardist of many local and national artists, as well as a leader of his own trio, Schimke displays his skills as composer and sometimes vocalist with How Birds Work, performs with trumpeter Solomon Parham, and has recorded and performed in a duo with saxophone master Irv Williams. He has a long-standing association with percussionist Estaire Godinez, recorded live at the Dakota (in St. Paul) with vocal legend Mark Murphy, and recorded a live concert with Jerry Bergonzi.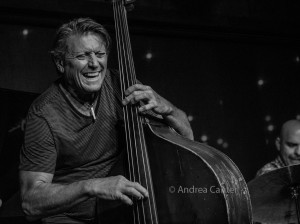 From Minnesota's "First Family of Music," bassist Billy Peterson sang in commercials with sister Linda at age 9 and played bass and drums in his father's ensembles while in junior high. He played in a variety of combos and big bands throughout his high school years, including a summer tour with the Righteous Brothers and a stint with the Lawrence Welk All-Stars. After graduation, Billy played three years with Billy Wallace (Clifford Brown's pianist) and co-founded the band Natural Life with saxman Bob Rockwell. He has recorded with Leo Kottke and performed or recorded with BB King, Johnny Smith, Lenny Breau, and the late Les Paul. Due to tour commitments, he passed on an invitation to join the Bill Evans Trio (Marc Johnson's good fortune!). In 1975, he appeared on Bob Dylan's acclaimed Blood on the Tracks, and a few years later began a long-standing collaboration with Ben Sidran, which led to his 20+ year association with the Steve Miller Band. Billy continues to tour with Bob Rockwell in Europe, records and tours with the Dave King Trio, and appears in the Twin Cities with The Peterson Family, How Birds Work, What Would Monk Do, and other ensembles.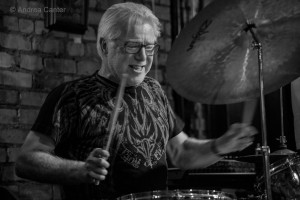 When Kenny Horst wasn't busy running the Artists' Quarter, he tended the drum kit with many of the AQ's visiting and local artists, and anchored the long-running Tuesday Night Band. He also performed regularly with How Birds Work, the Dean Granros Trio, and The Five. Says Don Berryman (Jazz Police), "Great hard-bop, soul jazz, and fusion chops and the sweetest guy you could meet." With the closing of the AQ in 2013, we've seen more of Kenny behind the trapset at such venues as Jazz Central Studios, The Nicollet, Icehouse and the Black Dog.
Repertoire for What Would Monk Do includes some of the more obscure, seldom-played compositions from the Monk book, as well as some Monk-inspired compositions from Horst and Kenny. And of course any tribute to Thelonious Monk is bound to be part inspiration and part entertainment, and there will be no shortage of either at the Black Dog.
Saturday Night Jazz at the Black Dog takes place at 308 Prince Street, in the Northern Warehouse in St. Paul's Lowertown Arts District; www.saturdaynightjazzattheblackdog.info. No cover but tips ($10 suggested) are appreciated to support the musicians and the series. Full  music schedule at the Black Dog at www.blackdogstpaul.com