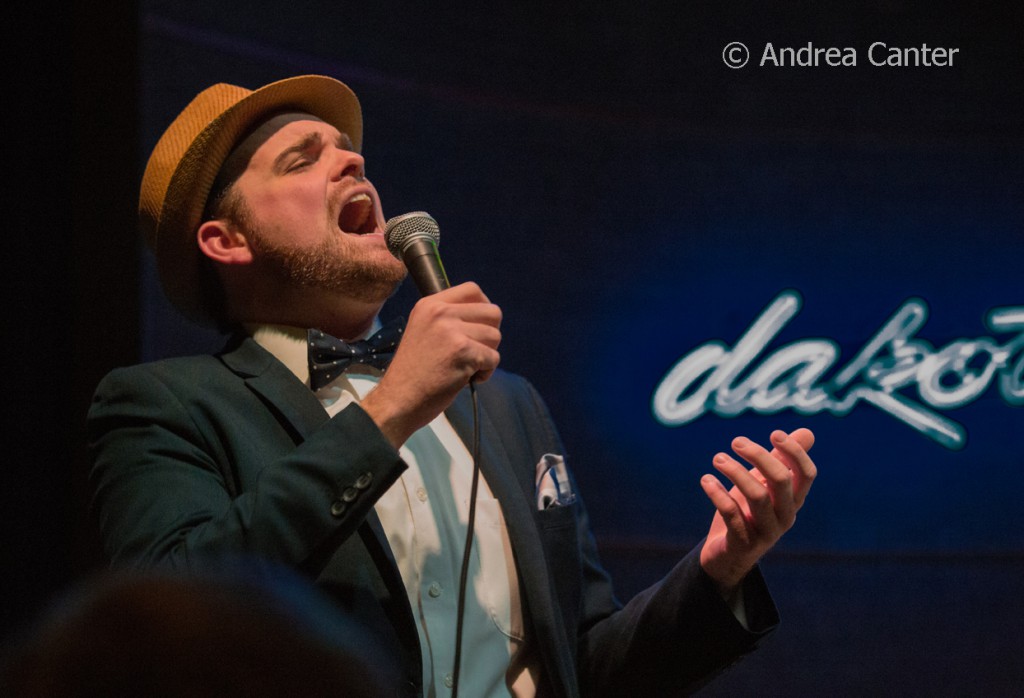 Just in his late 20s, singer/pianist/bandleader Andrew Walesch has become a major player on the Twin Cities Jazz Scene. On metro stages over the past two years with his big band celebrating "100 Years of Sinatra," Andrew has appeared at Chanhassan Dinner Theater, the Dakota, Crooners Lounge and more, and also keeps busy as the Music Director/Curator for the Dunsmore Room at Crooners Lounge. On Thursday, August 25 at 7 pm, Andrew brings "The Songs of Summer" to the Dakota with his quartet, featuring Dave Karr, Billy Peterson and Pete James Johnson.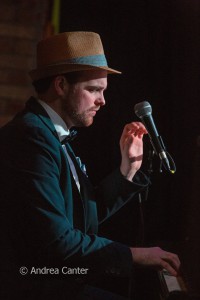 Whether recording jingles, producing shows, composing and arranging, or singing as a solo artist and with big bands all over the country, Andrew Walesch is known for his unique approach to The Great American Songbook. A 2010 graduate of St. John's University in Collegeville, MN, he has sung and played on the stage of The Bluebird Cafe in Nashville and the legendary Chicago Theater, and has appeared on the nationally syndicated broadcast, Mountain Stage, on NPR. In March of 2015, he premiered his highly successful conception, "100 Years of Sinatra," to two sold-out audiences at Chanhassen Dinner Theatres in the Twin Cities with the Andrew Walesch Big Band, and subsequently brought the show to The Dakota, Crooners, and back to Chanhassan. Last fall, Andrew released Andrew Walesch Plus Nine, recorded at MPR's Studio M, and is currently working with Grammy Award winning songwriter Jon Vezner on a new project of standards and originals. With Gordy Johnson and Jay Epstein, Andrew performed for the weekly Sunday Jazz Brunch at Crooners Lounge until the series ended in early January. He also curates jazz at Crooners Lounge including music in the Dunsmore Room.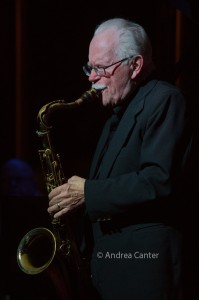 One of the real Elders of Twin Cities jazz at 86, Dave Karr can still blow just about any reed, from bari and tenor sax to clarinet and flute, and he still contributes those reeds to such ensembles as the JazzMN Orchestra, Pete Whitman X-Tet, his Dave Karr Quartet, and a variety of projects with vocalist Connie Evingson. A native Canadian who emigrated to England in early childhood before landing in New York City, Dave got hooked on jazz by listening to some of the great jazz legends, including Charlie Parker and Dizzy Gillespie. Moving to the Twin Cities in his twenties, Karr has been a fixture on the Twin Cities jazz scene for more than 60 years, composing and producing music for radio and TV since 1970, and performing with numerous bands, symphony orchestras, Broadway shows, and recording sessions. Among highlights of the last few years, Dave has performed with vocalist Connie Evingson in her Jazz in the Lounge series at the Minneapolis Woman's Club and her Jazz at the Jungle series, and in February made his quartet debut in the Dunsmore Room at Crooners. He was officially named a "Jazz Elder" this spring in a KBEM production hosted by Patty Peterson.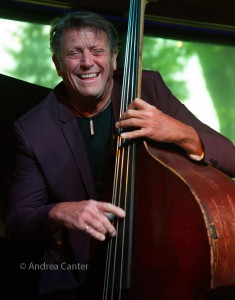 From Minnesota's "First Family of Music," bassist Billy Peterson sang in commercials with sister Linda at age 9 and played bass and drums in his father's ensembles while in junior high. He played in a variety of combos and big bands throughout his high school years, including a summer tour with the Righteous Brothers and a stint with the Lawrence Welk All-Stars. After graduation, Billy played three years with Billy Wallace (Clifford Brown's pianist) and co-founded the band Natural Life with saxman Bob Rockwell. He has recorded with Leo Kottke and performed or recorded with BB King, Johnny Smith, Lenny Breau, and the late Les Paul. Due to tour commitments, he passed on an invitation to join the Bill Evans Trio (Marc Johnson's good fortune!). In 1975, he appeared on Bob Dylan's acclaimed Blood on the Tracks, and a few years later began a long-standing collaboration with Ben Sidran, which led to his 20+ year association with the Steve Miller Band. Billy continues to tour with Bob Rockwell in Europe and internationally with the Dave King Trio, and in the Twin Cities appears with The Peterson Family, How Birds Work, and other ensembles.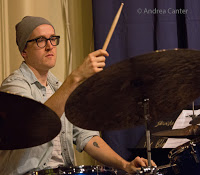 Drummer Pete James Johnson is a Minnesota native who recently returned home after spending time working and studying for his Master's Degree in Los Angeles. His credits include the Bob Mintzer Big Band, Russell Ferrante, Alan Pasqua and Ambrose Akinmisure. In the Twin Cities he has led a number of ensembles including his trio and quartet, and the Basement Society, and has performed with Andrew Walesch, Adam Meckler, Nelson Devereaux, the Nexus Ensemble and more.
The Dakota is located at 1010 Nicollet Mall in downtown Minneapolis; www.dakotacooks.com or call 612-332-1010 for reservations.