"Corea has had many trios over the years, and this one certainly ranks amongst his most memorable… a trio that possesses all the necessary muscle to work with Corea's often percussive pianism, while being equally adept at more refined elegance.." –John Kelman, All About Jazz
In the latter part of the last decade, NEA Jazz Master pianist Chick Corea launched his Five Peace Band with John McLaughlin, including bassist Christian McBride and drummer Brian Blade. From those tours emerged another, just the rhythm section, which debuted at the Ottawa Jazz Festival in 2010. Finally the trio was documented on record, as multiple live performances were burned into a three-CD set, Trilogy, released in 2014 and topping the 2015 Grammy Awards for Best Jazz Instrumental Album and Best Improvised Jazz Solo. The Trilogy Trio is again on tour, with a stop at the Dakota in downtown Minneapolis for two shows on July 5.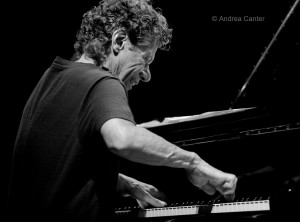 Pianist/keyboardist Chick Corea has accumulated 23 Grammy awards over his five-decade career. Making waves early with Miles Davis, Corea has since explored a vast range of music, leading bands Circle, Akoustic Band, Elektric Band, Circle, Touchstone and Five Peace as well as Return to Forever, and delving into modern post bop, Latin, and fusion. Arriving on the heels of Bill Evans and McCoy Tyner, Armando Anthony Corea was born in Chelsea, Massachusetts and was studying piano by age four. As a youngster he heard recordings of Charlie Parker, Dizzy Gillespie, Bud Powell, Lester Young and Horace Silver, as well as Beethoven and Mozart, all of whom became sources of inspiration. In the mid-60s he worked in Blue Mitchell's band, leading to his first project, Tones for Jones Bones.  He developed a love for Latin music in the bands of Cal Tjader, Herbie Mann and Mango Santamaria, and honed his chops during a year with Sarah Vaughan before getting his big break with Miles Davis. Later, with the Bitches Brew and In a Silent Way sessions to his credit, he formed avant garde Circle with Dave Holland, Anthony Braxton and Barry Altschul; in the early 70s his focus shifted to fusion with the Moog synthesizer and Return to Forever; in the 80s he led the Elektric Band, and in the late 90s, moved back into acoustic piano with Origin and other projects.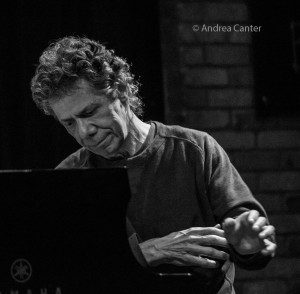 Corea cofounded Stretch Records in 1992 which morphed ultimately into a subsidiary of Concord. Over the past two decades, his collaborations have included celebrated duos with Gary Burton and outings with the St. Paul Chamber Orchestra and London Philharmonic. And he explored his Latin roots with his ensemble, Touchstone. The 21st century has been one of reviving past partnerships—the "return tours" of Return to Forever; the revival of his collaboration with John McLaughlin from his Miles Davis days (Five Peace Band); a duet with Japanese superstarlet Hiromi, with whom he first played when she was in high school; a tour with Stanley Clarke and Lenny White; his eagerly anticipated reunion with Gary Burton, which yielded two 2013 Grammies (Best Improvised Solo, Best Instrumental Composition) and two more nominations for Hot House; and his partnership with Béla Fleck, which has yielded two albums and several tours to date. Corea was named an NEA Jazz Master in 2004, has over 60 Grammy nominations as the fourth-most nominated artist in Grammy history, and has received a number of Latin Grammies.
Of his partners McBride and Blade, Corea notes that "Both are master musicians and together we have an easy rapport. There is a lot of give and take in our music. It's always a lot of fun."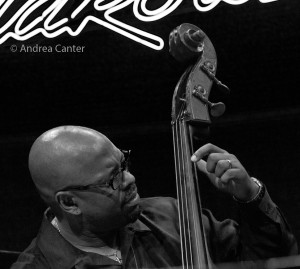 An alum of Bobby Watson's Horizon, Ray Brown's Super Bass, and Pat Metheny's Special Quartet by age 20, Christian McBride has repeatedly raised the bar not only for his and following generations of jazz bassists, but for aspiring composers, bandleaders, and educators. A Philadelphia native, McBride started out on electric bass at age nine, picking up acoustic bass at age 11. His father (Lee Smith) was a well known bassist in Philly, and young Christian studied both classical and jazz, graduating from Philadelphia's High School for Creative and Performing Arts and earning a scholarship to Juilliard. However, shortly after his arrival in New York, he joined Bobby Watson's Horizon and was soon working in Manhattan clubs. He left Juilliard a year later to tour with Roy Hargrove, then served a three-year stint with Freddie Hubbard. In 1991, McBride joined Ray Brown's Super Bass Trio with John Clayton, moving on to Pat Metheny's Special Quartet. He also played a bass player in Robert Altman's Kansas City and recorded with Joshua Redman. Other collaborators during his career have included Kenny Barron, John Hicks, David Sanborn, Chick Corea, Joe Henderson, Betty Carter, Milt Jackson, Diana Krall, McCoy Tyner, Sting, George Duke, Kathleen Battle, and Pat Metheny. To date he has been awarded four Grammies and has released 13 recordings as leader, including his most recent Live at the Village Vanguard (Mack Avenue, 2015) with his touring trio of Christian Sands and Ulysses Owens. McBride has toured with Chick Corea's Five Peace Band, Corea's Freedom Band.
McBride has long been dedicated to jazz education, serving on the faculty of the Brubeck Institute and hosting "jazz chats" on sonicnet.com. In 2005, he was appointed as co-director of the Jazz Museum in Harlem where he focused on programs to expose young people to jazz. He also followed Dianne Reeves as Creative Chair for the Los Angeles Philharmonic and served as Artistic Director of the 2008 Detroit Jazz Festival and at Jazz Aspen Snowmass. Christian has also made his mark as a composer, including commissions from Jazz at Lincoln Center for "Bluesin' in Alphabet City" (performed by Wynton Marsalis with the Lincoln Center Jazz Orchestra); and from the Portland (ME) Arts Society and the National Endowment for the Arts for "The Movement, Revisited," a portrait of the civil rights struggle of the 1960s written and arranged for quartet and a 30-piece gospel choir. Currently, McBride hosts and produces The Lowdown: Conversations With Christian on SiriusXM satellite radio and National Public Radio's Jazz Night in America, a weekly radio show and multimedia collaboration between WBGO, NPR and Jazz at Lincoln Center, showcasing outstanding live jazz from across the country.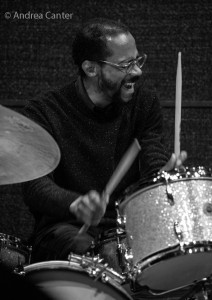 Brian Blade was born and raised in Shreveport, LA, where his early music experiences included gospel at his father's Zion Baptist Church. He started violin lessons at age 9, shifting to drums in middle school, following the lead of his older brother who was the church drummer. In high school, he began listening to John Coltrane, Charlie Parker, Miles Davis, Art Blakey, Elvin Jones and more. Moving on to studies at Loyola University in New Orleans, he was mentored by Ellis Marsalis, Johnny Vidacovich and Herlin Riley. His early career included touring and recording with Joshua Redman and Kenny Garrett, and over the years he has also performed with Bob Dylan, Emmylou Harris. Daniel Lanois, Marianne Faithful, Joni Mitchell and Herbie Hancock; in 2009 he released a singer/songwriter project, Mama Rosa.
Blade formed the Fellowship Band in 1997, as a septet with saxophonists Myron Walden and Melvin Butler, guitarists Jeff Parker or Kurt Rosenwinkel, pedal steel guitarist Dave Easley, pianist Jon Cowherd and bassist Chris Thomas. Their debut album, Brian Blade Fellowship, was released in 1998, followed by Perceptual (2000), Season of Changes (2008), with the band now a sextet, and the most recent, Landmarks (2014), bringing back Parker and adding Martin Sewall for a two-guitar ensemble. In 2013, Blade was named International Artist of the Year/Drums and Percussion at the ECHO Jazz Festival, for his work with Ron Miles and Bill Frisell on their trio album, Quiver. With Wayne Shorter cohorts Danilo Perez and John Patitucci, Blade released the widely acclaimed album, Children of the Light (2015). Currently, in addition to the Fellowship and Triology, Brian tours with Wayne Shorter's quartet.
Chick Corea's Trilogy Trio performs two sets, at 7 and 9 pm, at the Dakota, located at 1010 Nicollet Mall in downtown Minneapolis. Tickets ($60-110) at 612-332-5299 or online at www.dakotacooks.com