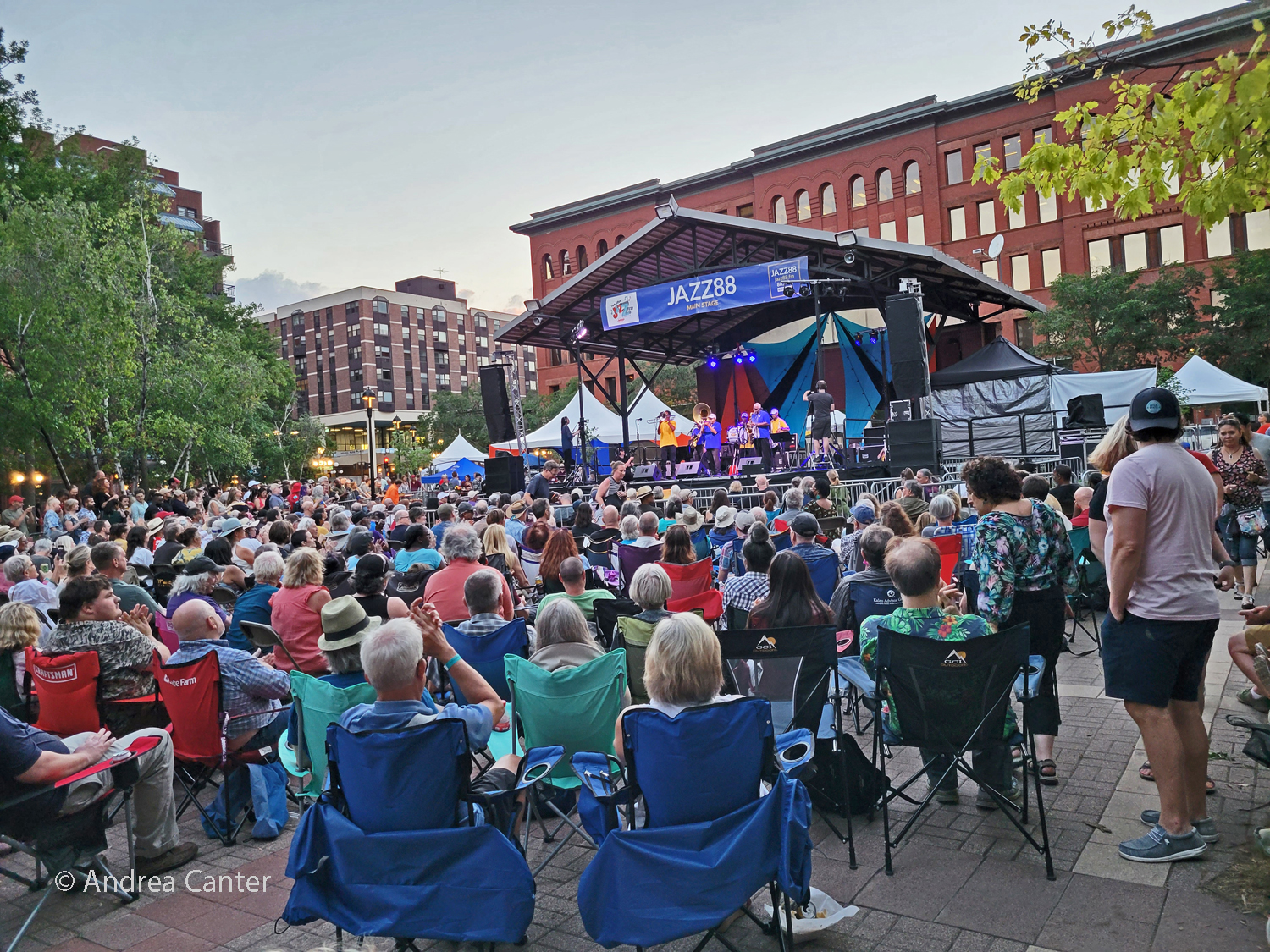 "In  2009,  both the Strib and PP reported that they didn't know exactly when Lowertown had turned around, but knew it did happen during the Twin Cities Jazz Festival. This festival has an impact that goes beyond performances.  It brings thousands of folks together with the common theme of the arts." –Steve Heckler, Executive Director Twin Cities Jazz Festival, 1999-2023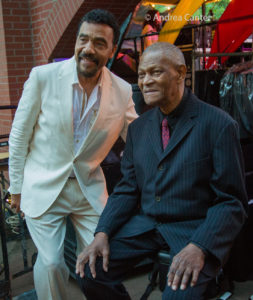 Since summer 1999, Steve Heckler has led the Twin Cities Jazz Festival through changes in venue, crises in funding, and challenges of weather and pandemic.  And for 25 years, jazz fans in the metro have celebrated the great American art form with such luminaries as Clark Terry, Monty Alexander, Joey DeFrancesco, Jimmy McGriff, Dewy Redman, Mose Allison, Allen Touissaint, Bobby Lyle, Esperanza Spalding, Joe Lovano, the Bad Plus, McCoy Tyner, Delfeayo Marsalis, Gary Burton, Chris Potter, Dr John, Dee Dee Bridgewater, Dianne Reeves, and Kenny Barron; the festival also has presented rising stars Hiromi, Emmet Cohen, Joey Alexander (at 13), and Grace Kelly (first at 15).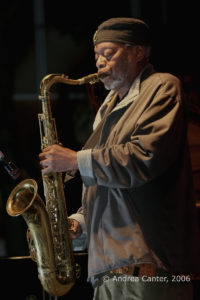 2023 marks the not only the festival's 25th anniversary (including virtual festival presentations in 2020), but the finale for Executive Director Heckler. Alongside new Executive Director Dayna Martinez, Heckler will exit in grand style in St Paul's Mears Park, featuring Paquito D'Rivera, Christian McBride, Camille Thurman, and our own Davina and the Vagabonds on the Jazz 88 Main Stage. As always, the Main Stage will be augmented by venues throughout the area, including the United Healthcare 5th Street Stage, the return of the TPT Stage, expansion of youth and local performances at Creator's Space, local heavyweights and the annual festival jam at KJ's Hideaway, a long list of stages at area clubs and bars, and student workshops. Music begins with some "pre-fest" action on Thursday night, June 22, with formal festival sets and jams Friday-Saturday, June 23-24.
As for the past 25 years, the festival is free at all venues on Friday and Saturday, thanks to corporate sponsorship and individual donations. Primary sponsors for 2023 include AARP and Jazz88.
A Short History of the Twin Cities Jazz Festival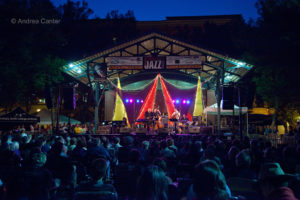 In 1999, wanting to create a free community event to promote jazz,  event promoter Steve Heckler convinced the Minneapolis Downtown Council to allow a one-day jazz event at Peavey Plaza as part of the Alive After Five music series, projecting attendance of 300. With support from Jazz 88-FM (KBEM) and its new marketing director Kevin Barnes, as well as great weather and word of mouth, over 3,000 attended this first jazz fest, launching an annual multi-day "Hot Summer Jazz Festival." Large crowds led to the closing of Nicollet Mall for music, expanding the stage at Peavy Plaza (by draining the pond), adding a stage and after-hours jam in the Millennium Hotel, and adding a Youth Stage with support from the Dakota Foundation for Jazz Education and MacPhail Center for Music. Soon both the Dakota Jazz Club and Orchestra Hall joined in as partners, and the festival spread down Nicollet Mall and into the Millenium Hotel, ever-growing attendees and musicians.  In fall 2008, the festival almost ended as there was no supporting funding from Minneapolis. The City of St Paul offered substantial support and connections to funding for 2009, and Lowertown's Mears Park became the epicenter of the now named Twin Cities Jazz Festival, which remains true today.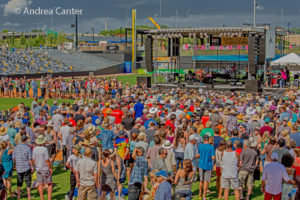 As Lowertown and Light Rail grew over the next decade, small venues throughout the area added stages for more and more festival music. The Minneapolis Star-Tribune and City Pages named the Twin Cities Jazz Festival the best festival in the cities.  Stages were added (dependent on funding) on 5th Street, Union Depot, TPT, and beyond. Dr John performed at CHS Field shortly after the ballpark opened. After-hours jams were held at the Artist Quarter until it closed in 2013, but the tradition has continued at its reincarnations as Vieux Carre and now kj's Hideaway. The fest was highlighted by Downbeat Magazine in 2011 with an article about headliner Gary Burton.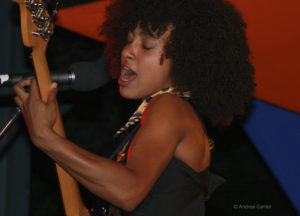 The Pandemic brought the live festival to a halt in 2020, but spurred the launch of Jazz Fest Live, live streamed performances that kept jazz alive and brought new audiences from far beyond Minnesota, with weekly virtual attendance over 65,000. In 2021, a virtual/live festival was held at Crooner's Supper Club in June, and the live festival was held in September at Mears Park, returning to the usual format and summer dates in 2022. The focus on youth continues, with over 100 young musicians participating in Youth Stage performances and clinics with headliners. Enough to keep jazz fest alive and well for the next 25 years!
2023: Passing the Jazz Torch from Steve Heckler to Dayna Martinez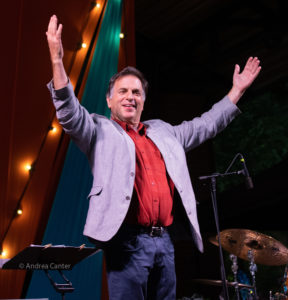 A longtime music fan, event promoter and former social worker, Steve Heckler has a resume encompassing the area's best-known festivals. In addition to founding and leading the Twin Cities Jazz Festival, Steve has founded and/or directed Festival of Nations, Lowertown Blues Festival,  and Expo 2027/World's Fair. He is also the former Executive Director of JazzMN Orchestra. And after 25 years at the festival helm, Steve notes such highlights as "creating an opportunity for many musicians to perform all at one time; having over 100 youth perform each year, presenting legends like Clark Terry, Brother Jack McDuff,  Dave Brubeck,  Chick Corea, McCoy Tyner, Ellis Marsalis, and more; introducing  new and upcoming jazz artists to Minnesotans such as Esperanza Spalding, Hiromi, Joey Alexander, and Grace Kelly; and having the best production team to make all this happen."  Some of his most memorable festival moments are weather-related:  "Watching a drum set get blown off the stage during a storm, and having the festival resume 20 minutes later; watching Joey DeFrancesco perform at Peavey during a major storm.  He and the sound person refused to end the set, and he kept playing.  Trash covered the drains in the pond area (the pond was drained for the festival) and it started filling with water.  Fans splashed around for an hour."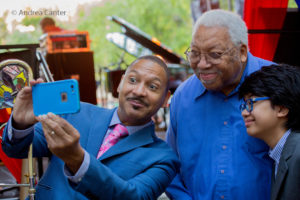 Steve will not disappear from the jazz fest scene, as he plans to remain on the Festival Board for at least the coming year. As he turns over the reins to Dayna, he notes that there will be challenges.  "Fundraising is always a challenge, and keeping jazz relevant to a new generation of audiences."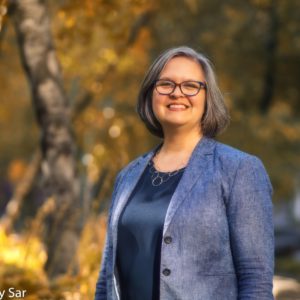 New Executive Director Dayna Martinez comes to the Twin Cities Jazz Festival from the Ordway Center for the Performing Arts, where she most recently served as Vice President of Programming and Education, curating an annual season of music and dance, and overseeing the education and community engagement teams.  Dayna currently sits on the boards of the St. Paul Festival Association, Minnesota Presenters Network and Taiko Arts Midwest and is actively involved in the Association of Performing Arts Professionals (APAP). Dayna was attracted to the TCJF position because "I love jazz and am excited to lead a festival that is dedicated to keeping this great art form alive. Steve has built the Jazz Fest into a welcoming, accessible event; he has built a great foundation that I intent to build upon." Dayna also cited the festival's commitment to young musicians  who "are the future of jazz, and I'm looking forward to working with partners like Walker West and McPhail to further jazz education." As she works alongside Steve Heckler at the 2023 festival, Dayna is looking forward to
beautiful weather, great jazz and happy crowds.  And, I'm especially looking forward to seeing Paquito D'Rivera and Christian McBride on the Main Stage – Steve did a great job booking the headliners this year!"
2023 Pre-Festival Music: Downtown and Beyond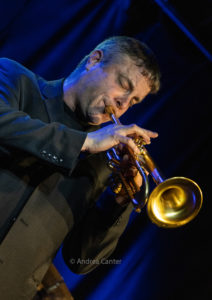 Generally a two-day festival, The Twin Cities Jazz Festival traditionally kicks off unofficially on Thursday night with shows offering a preview of the magic to come over the weekend. Once again, Steve Kenny curates music at kj's Hideaway in the site of the old Artists Quarter and Vieux Carre'. As he will on Friday and Saturday nights, Steve has assembled a strong line-up on Thursday, with his quintet, Adam Meckler's trio SuperCell, and Lu Sarmiento's ensemble. Cover charge applies Thursday only; tickets available online or at the door, www.kjshideaway.com A new venue in a new building at Kellogg and W. 7th, the Apostle Supper Club will be hosting music each day of the festival, launching in grand style Thursday night with long-time festival pianist Jon Weber, who will offer his expert musicianship and commentary from 6-11 pm, no cover. Down West 7th, as they have done for many years, Mancini's Char House hosts Thursday night jazz with the Lindsay Pedalty Quartet, also appearing Friday and Saturday nights, all 7:30-10:30 pm, no cover.  In Lowertown, Fingal's Cave at MetroNome Brewery will feature the Take That Back quintet led by Sue Orfield and Joan Hutton, 7:30-9:30 pm (no cover). Down in Mears Park, the jazz fest has teamed up with Lowertown Sounds to present the Latin sounds of Malamanya and the hip hop energy of Nur-D. Full venue information and map available on the festival website.
TCJF 2023: Headliners , Jazz 88 Main Stage
Yes, Steve Heckler did a great job booking headliners for 2023!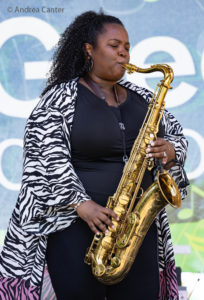 Friday, June 23, 6:00 pm: Camille Thurman and the Darrell Green Quartet . A powerhouse singer and saxophonist, New York City native Camille Thurman was the first woman in 30 years to tour and perform full-time internationally with the Jazz at Lincoln Center Orchestra (sax and woodwinds, 2018-2020 season). A respected bandleader, she has headlined numerous concert venues and jazz festivals around the world, including the Kennedy Center and Alice Tully Hall.  Camille was runner up in the 2013 Sarah Vaughan International Vocal Competition, a two-time winner of the ASCAP Herb Alpert Young Jazz Composers Award, and a winner of the Fulbright Scholars Cultural Ambassador Grant. In addition to touring with (husband) Darrell Green's Quartet, she leads the Camille Thurman Quartet. Camille will also lead a Master Class at Creator's Space on Friday at 2 pm., hosted by Walker West.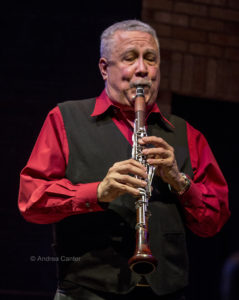 Friday, June 23, 8:30 pm, Paquito D'Rivera and the Dizzy Gillespie Afro Latin Experience.  Originally scheduled to perform at the pandemic-canceled 2020 festival, Havana-native clarinet ist, saxophonist and composer, Paquito D'Rivera is an iconic performer.  He has recorded more than 30 solo albums covering Latin jazz, rock, traditional Cuban, and classical music, and has received 14 Grammy Awards and a Lifetime Achievement Award from Carnegie Hall for his contributions to Latin music. He's a founding member of the United Nations Orchestra, a 15-piece ensemble organized by Dizzy Gillespie to showcase the fusion of Latin and Caribbean influences with jazz. Paquito has also performed with Irakere, the Caribbean Jazz Project and the Blackout All-Stars as well as leading his own ensembles.  This spring he was awarded Leonard Bernstein Award for Elevation of Music in Society. Paquito will present at Master Class at the MacPhail Center for Music at 1 pm Friday.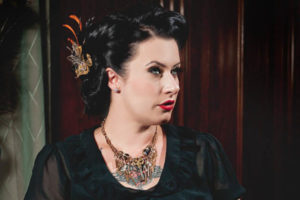 Saturday, June 24, 6:00 pm, Davina and the Vagabonds.  Frontwoman, singer, and multi-instrumentalist, Davina Sowers gave birth to her eponymous band in 2004. Today, they are hometown heroes in the Twin Cities. Their sound is described as a distillation of bluesy barroom baritone and bravado, graveyard jazz grooves, and noir-ish confessional lyricism backed by boisterous piano, guitar, and strings. To date, the internationally acclaimed group has performed in 45 states, 12 European countries, and two Canadian provinces, playing nearly 200 gigs annually, including events such as Edinburgh Fringe Festival and the Twin Cities Film Festival.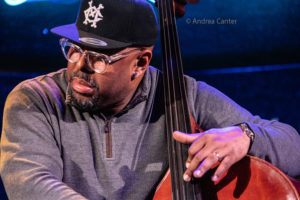 Saturday, June 24, 8:30 pm, Christian McBride (sponsored by the John Stites Jazz Award, Cycle 2).Christian McBride is an eight-time Grammy Award-winning bassist, composer, and bandleader. Artistic Director of the historic Newport Jazz Festival, New Jersey Performing Arts center (NJPAC), the TD James Moody Jazz Festival, and the National Jazz Museum in Harlem, he is also a respected educator and advocate as the Artistic Director of Jazz House Kids and the Jazz Aspen Snowmass Summer Sessions. Among his many projects are his long-running Christian McBride Band, Inside Straight, Christian McBride Big Band, and New Jawn. When he is not busy touring and teaching, Christian hosts NPR's "Jazz Night in America" and "The Lowdown: Conversations With Christian" on SiriusXM.   Christian's New Jawn performed earlier this year at The Dakota.  He will present a Master Class at 3 pm Saturday at Creator's Space, hosted by Walker West.
More Festival Highlights!
In truth the remainder of the Jazz Fest schedule is all "highlights," featuring the best of both established and up-and-coming area musicians in solo, combo and large ensemble configurations throughout Lowertown and nearby St Paul locations. A sampling  (see full schedule and artist bios at www.twincitiesjazzfestival.com/schedule).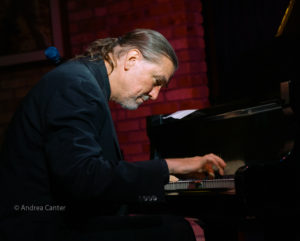 Homecoming:  Jazz fest often brings back former residents, recent music school grads and students. Perennial  festival pianist, New York –based Jon Weber is back again, playing at the new Apostle Supper Club Thursday night  (6-11 pm) and Saturday night (6 pm), at Episcopal Homes on Thursday and Friday afternoons (2 pm), at Big River Pizza Friday night with vocalists Dorothy Doring (5 pm) and Connie Evingson (7 pm), and with the Butch Thompson Tribute at the TPT Stage on Saturday (8:30 pm). Trumpeter, bandleader and educator Adam Meckler returns from the UP of Michigan with the trio Super Cell, also featuring another former resident, bassist Brian Courage, along with drummer Andrew Green at KJ's on Thursday night ( 8 pm). Pianist and current Juilliard grad student Will Kjeer opens the Jazz 88 Main Stage on Friday (4 pm) with his trio. Also studying at Juilliard, Apple Valley HS alum Sophia Kickhofel will be busy this weekend, appearing with Steve Kenny's Quintet on Thursday (6:30 pm) at KJ's Hideaway, and on Saturday with Organ Donors at MetroNome Brewery (3 pm) and with the Walker West Women in Jazz Combo at Creator's Space (7:30 pm).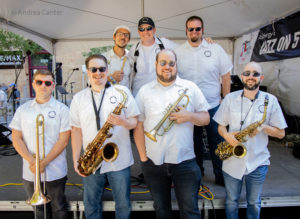 Stellar ensembles that play too infrequently: Thankfully JazzFest presents ensembles we seldom hear these days: The NOLA-centric brass band Jack Brass performs on the United Healthcare 5th Street Stage on Friday (7:30 pm);  the (mostly) young lions of the Patrick Adkins Group hit the KJs stage on Friday (6:30 pm); Led by saxman Pete Whitman, Mississippi features heavyweights Kavyesh Kaviraj on piano, Jeff Bailey on bass and Kevin Washington on drums at the TPT Stage (4:30 pm), followed by the World Jazz Collegium led by guitarist Pavel Jany (6 pm). Still on the TPT Stage, the long-running, now seldom heard pairing of vocalists Arne Fogel and Maud Hixson return to the fest with the Wolverines Trio, headed by drummer Jendeen Forberg (9 pm). Cellist/bassist Greg Byers rarely is heard here in a leader role, but takes over with his quartet at KJ's on Saturday (6:30 pm). And a long-running and far too infrequently performing duo of Lucia Newell and Joan Griffith bring their Brazilian flavors to Momento on Saturday night (5:30 pm).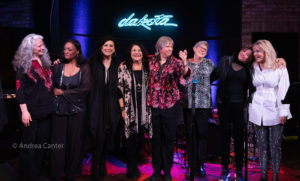 Dedicated to Steve Heckler: Back in 2016, it seemed women, and particularly women instrumentalists, were too scare on festival (and venue) stages. Vocalist Patty Peterson decided to do something about that, creating the Jazz Women All-Stars ensemble and convincing Steve Heckler to put the new band on the festival's Main Stage. The band, with fluid personnel including vocalists and instrumentalists, has also performed at The Dakota, Crooners, and the Musical Instruments Museum Theater in Phoenix. Honoring Steve's support, the Jazz Women All-Stars performs again on the Main Stage on Saturday (4 pm), and will feature Patty and Ginger Commodore (vocals), Sue Orfield (sax), Mary Louise Knutson (piano), Joan Griffith (bass), and Sheila Earley (drums).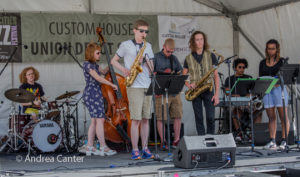 Young Artists.  Since the earliest years of the festival, young musicians have been featured, on both the Main Stage where Walker West Academy of Music ensembles perform annually and on the Youth Stage funded by Minnesota Jazz Education (formerly the Dakota Foundation for Jazz Education) and partners like the MacPhail Center for Music. Each year the festival presents at least 100 student musicians.  Some of the performers in 2023 first performed on the Youth Stage, including Will Kjeer, Miguel Hurtado, Sophia Kickhofel, Peter Goggin, Patrick Adkins and Ivan Cunningham. At the 2023 festival, Creators' Space will host the Youth Stage, featuring Walker West, Minnesota Youth Jazz Band, and Experience Jazz Combo (Mn Jazz Education) on Friday , and  the Southwest High School Combo, Joe's Jazz Camp, High School for Recording Arts, and bands from Franklin Middle School and Justice Page Middle School on Saturday. Ensembles from Walker West and MacPhail will lead off the Jazz 88 Main Stage on Saturday. Young musicians will also participate in clinics presented by Camille Thurman, Paquito D'Rivera, Christian McBride and Nabate' Isles.
And More….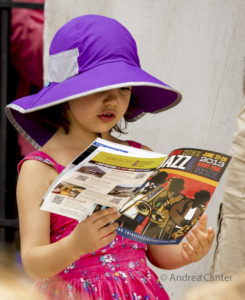 The scope and depth of the Twin Cities Jazz Festival is best appreciated in person! Visit the festival website (www.twincitiesjazzfestival.com)  to see the full schedule, artist bios, sponsor listing, history, and more. Come early to Mears Park for best seating (bring a lawn chair or become a VIP for chairs up-front); plan to enjoy food and beverages from a wide range of vendors around the park perimeter as well as neighborhood restaurants and bars. Parking near Mears Park is available from ramps, open lots, and (very limited) metered street parking—consider public transportation including Light Rail options. If you can't attend in person, tune into KBEM Jazz 88 radio which will broadcast much of the festival from its booth in Mears Park. Be sure to pick up some 25th Anniversary merchandise to help support the festival, and when volunteers come around with the donation box, help keep the Twin Cities Jazz Fest alive for another 25 years!
See you at Jazz Fest!