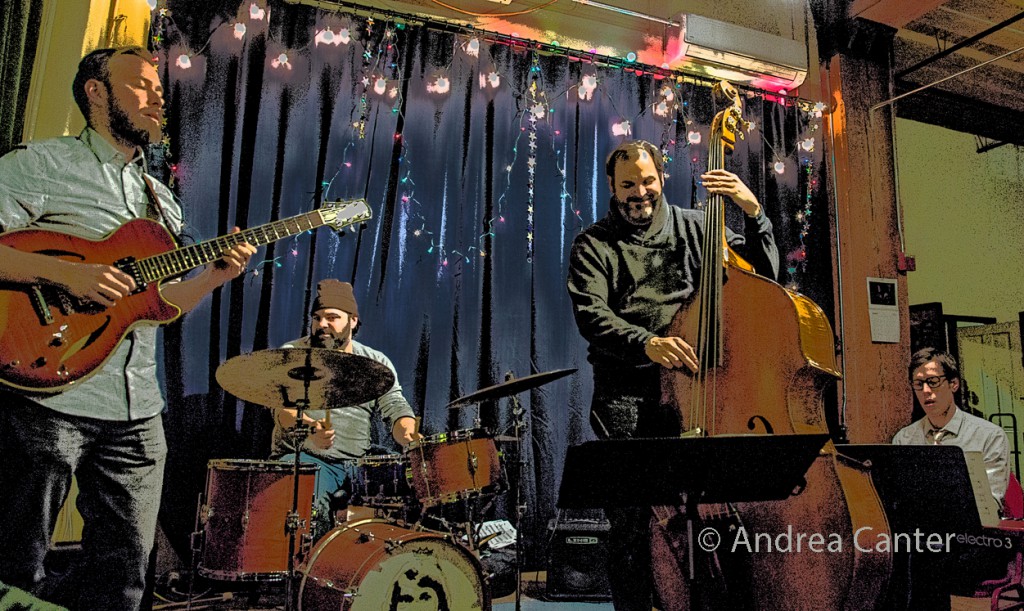 One of the busiest jazz musicians in the Twin Cities, guitarist Zacc Harris is a man of many ensembles, currently heading the Atlantis Quartet, Zacc Harris Trio and Group, and American Reverie, and lending his strings to Mancrush, Grain, and more. The Zacc Harris Group brings together pianist Bryan Nichols and the brothers Bates, bassist Chris and drummer JT to perform original music, at Vieux Carré on May 12 (9 pm).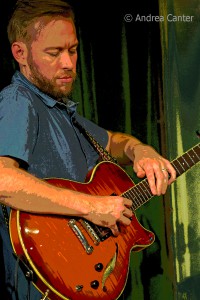 A California native, Zacc Harris came to Minneapolis in 2005 from Illinois, where he graduated from Southern Illinois University. Here he formed the Luminessence Trio (now Zacc Harris Trio), continuing their long run of weekly gigs at the Riverview Wine Bar. In addition to his many projects as bandleader, he performs with Lars Larson's Mancrush, JT Bates' Grain, Dean Granros' Tall Tales, Cory Healey's Beautiful Sunshine Band, the Adam Meckler Quintet, and the Babatunde Lea Quartet, and is often on stage at Jazz Central Studios, the Black Dog, Vieux Carré, and Studio Z, where he has curated Jazz at Studio Z for four seasons. Co-founder of Shifting Paradigm Records, Zacc is also dedicated to teaching; he is adjunct faculty at Carleton College in Northfield and at Hamline University in St. Paul, where he directs the jazz combos; he has taught guitar privately for the past 15 years.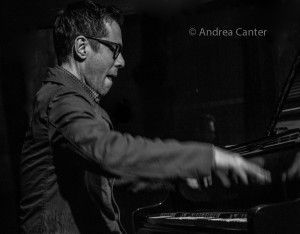 Pianist Bryan Nichols returned to his native Minnesota after studies at Iowa State and gigging in Chicago. A member of the 2004 edition of Betty Carter's Jazz Ahead ("Jazz Stars of Tomorrow"), he performed at Kennedy Center in Washington, DC. He's played with Ari Brown, Maurice Brown, Von Freeman, and more, and has taught at the MacPhail Center for Music and University of Wisconsin-Eau Claire. Locally Bryan is heard with his own trio, quintet and large ensemble, We Are Many; performs and tours with the Dave King Trucking Company; is a member of Jeremy Walker's Atrium Jazz Ensemble; and appears with other innovative artists. He's a frequent duo performer on weekends at the Icehouse, often with bassist James Buckley. Bryan was a 2010 recipient of a McKnight grant and released Bright Places in 2011. His new solo recording, Looking North, will be released on May 24 at the Dakota Jazz Club.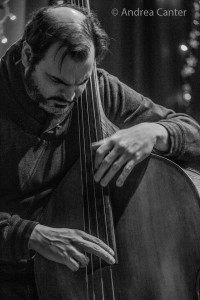 Bassist Chris Bates is familiar to Twin Cities' audiences through his ongoing associations with the How Birds Work, Dean Magraw's Red Planet, Framework, the Atlantis Quartet, Tall Tales, and many other cutting-edge ensembles and big bands, as well as his own bands, Red Five,  Good Vibes Trio, and the Inventions and Dimensions Trio. Each of his bands released a well-received recording in the past few years – Red Five's New Hope, and the self-titled Good Vibes Trio. At Jazz Central Studios, Chris curates a monthly "new music" series. Chris studied at the University of Wisconsin–Eau Claire and later with Anthony Cox, was an original member of the Motion Poets, and a 1999 McKnight Composer Fellow.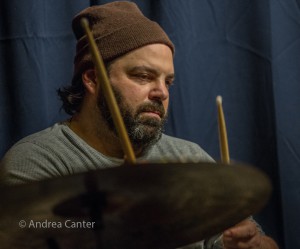 Named "Jazz Artist of the Year" for 2016 by City Pages, J.T. Bates is one of the busiest drummers in the Twin Cities. He was a member of Motion Poets and has worked with a variety of Latin, electronic, and experimental ensembles, including Low Blows, Zacc Harris Quartet, James Buckley Trio, Fat Kid Wednesdays, Bryan Nichols Quintet, Alpha Consumer, and The Pines; he recently launched at B-3 Organ Trio, Grain. Noted Richard Brody in The New Yorker, "In free rhythm, his shimmering cymbals recall Sunny Murray's work with Ayler; the tom-tom groove is like the one Ed Blackwell got with Coleman; and, when he plays on an ethereally introverted modernistic piece, he sounds like a one-man Art Ensemble of Chicago, ready to use anything for the right sound…" JT curates the Monday night "Jazz Implosion" at the Icehouse which originated at the Clown Lounge, making it one of the longest (if not the longest)-running jazz series in the Twin Cities.
The Zacc Harris Group released its first album, The Garden, in 2012.
Vieux Carré is located in the lower level of the Hamm Building at 408 St. Peter Street (entry off W. 7th Place). Earlier in the evening (5:30 pm) on May 12, enjoy a dinner show featuring members of the Minnesota Opera ($45 cash only, reservations at http://mnopera.org). The Zacc Harris Quartet performs at 9 pm ($8 cover, cash only); http://vieux-carre.com