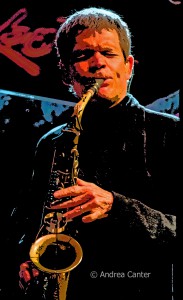 "The most influential saxophonist of pop, R&B, and crossover players of the past 20 years." — Scott Yanow (All Music.com)
Long associated with the best of "contemporary" jazz, Grammy-winning saxophonist David Sanborn brings his electric band, featuring Twin Cities star Ricky Peterson on keys, to the Dakota, April 10-11.
With 6 Grammy awards, 8 Gold and 1 Platinum Albums, and countless other awards and honors, Tampa, FL native Dave Sanborn was raised in the St. Louis area where he started on alto saxophone as part of his rehabilitation after suffering polio at age 3. But treatment was soon a lot more as Dave– heavily influenced by the great Hank Crawford– was playing with such legends as Albert King and Little Milton by his mid-teens. After high school, Dave started out in music studies at Northwestern University, but transferred to the University of Iowa where he studied and played with the great JR Monterose. He also studied with avant garde artists Julius Hemphill and Roscoe Mitchell. In the late 60s, Sanborn joined the Butterfield Blues Band, playing with Paul Butterfield at Woodstock.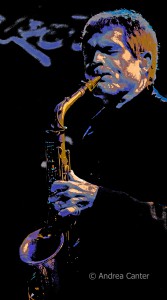 By the early 70s, Dave was touring with Stevie Wonder, appearing on the Talking Book album, and also toured with the Rolling Stones and David Bowie, with whom he recorded "Young Americans." Maintaining his eclectic focus, he also toured and recorded with the Brecker Brothers and Gil Evans, and after moving to New York to study with George Coleman, he launched his solo career. His first solo release–Taking Off (1975)–led to greater recognition, including collaborations with the likes of Paul Simon and James Taylor, and the release of  the popular Hideaway (1979), which included the single "Seduction" featured in the film American Gigolo.
Sanborn won his first Grammy for Best R&B Instrumental Performance for "All I Need Is You" from his 1981 album with Marcus Miller, Voyeur. Another hit album, Backstreet (1983), featured Luther Vandross. Over the next decade, Sanborn's guest artists included a who's who of modern music– Jack DeJohnette, Bill Frisell, Charlie Haden, Kenny Barron, Christian McBride and Eric Clapton. In the late 1980s, Dave co-hosted television's Night Music with Jools Holland, featuring films of jazz legends and jam sessions with starts such as Sonny Rollins, Miles Davis, Joe Sample and more. He went on to host ABC's annual After New Year's Eve special and the syndicated radio program The Jazz Show With David Sanborn, as well as recording many theme songs.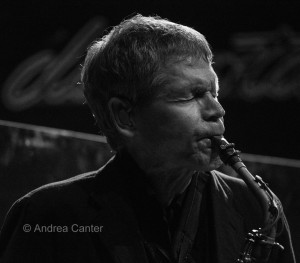 Although long associated with what is often termed "smooth" (commercial) jazz, Dave Sanborn has never strayed far from his roots in post bop. In 1991, he released Another Hand, produced by Hal Wilner and described by the All Music Guide to Jazz as a "return by Sanborn to his real, true love: unadorned (or only partly adorned) jazz" that "balanced the scales" against his smooth jazz material." He went on to record with Tim Berne on the avant garde artist's Diminutive Mysteries in 1993, featuring the compositions of one-time mentor Julius Hemphill. More recently, Dave has toured in a blues/jazz trio featuring jazz organist Joey DeFrancesco and drummer Steve Gadd, and with the late keyboardist George Duke and bassist Marcus Miller as the group DMS; he also appears on Bobby Hutcherson's Enjoy the View (2014).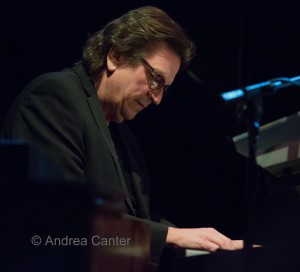 Ricky Peterson is the middle brother in Minnesota's First Family of Music. Son of the late Jeanne Arland and Willie Peterson, Ricky grew up in Richfield, surrounded by music, although his tastes ran more to pop, R&B and the rock 'n' roll bands of the 60s-70s. "I was playing rock 'n' roll from the '70s through the disco era. Different bands on the strip…Top-40 and R&B…The vintage stuff; the B-3, the Fender Rhodes, the clavinet — all that old stuff is my favorite," he says. Primarily a keyboardist who melds blues, rock and traditional jazz, Ricky has been one of the most sought-after studio and session keyboard players, arrangers and producers in American music. Long-time music director for David Sanborn, he has worked with George Benson, Bonnie Raitt, Anita Baker, and of course enjoyed long associations with Prince and Steve Miller. Ricky most recently has toured with John Mayer as well as Sanborn.
The Dakota hosts two nights of the wide music palette of David Sanborn, April 10-11. Maybe the heat from this gig will finally bring us some spring weather!
Reservations recommended; tickets at 612-332-5299; www.dakotacooks.com. The Dakota is located in downtown Minneapolis at 1010 Nicollet Mall.