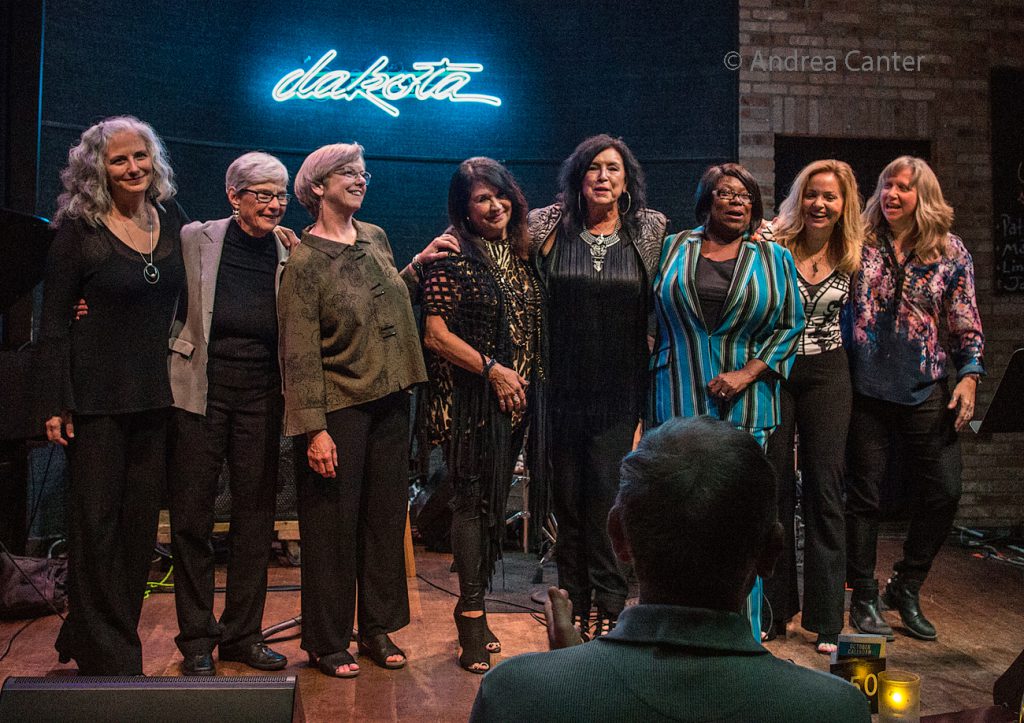 Live events are beginning to pop up around the Twin Cities, including the innovative "Lakeside Drive In" and upcoming live music on the patio at Crooners Lounge. Venues are experimenting with live streaming and the state is allowing indoor events under specific conditions. Live music will return!
Jazz Fest Live! Yes, the Twin Cities Jazz Fest set for late June has been canceled, although Steve Heckler still hopes to find a way to bring some sort of programming to us in the fall. But with the technology of live streaming, Twin Cities Jazz Fest and AARP Minnesota bring us a weekly live performance featuring some of our favorites festival performers. The shows are archived in case you miss one. See the festival website and get on the mailing list for weekly schedule (Thursday nights at 7 pm).
Jazz at Lincoln Center has daily online programming, https://jazzatlincolncenter.squarespace.com/. They also list daily live streams from other sources: https://www.jazz.org/blog/coronavirus-jazz-livestream/  
Pippi and Daniel's Virtual Home Concert. Recently transplanted to Galesburg IL, vocalist Pippi Ardennia was a recent star on the local jazz scene as well as promoter of jazz education. With pianist Daniel Leahy, she continues her "pipjazz" celebrations of life and music, now via virtual home concerts every Thursday night at 7 pm (CDT) at her Facebook page (Pippi Ardennia).
Crooner's Lakeside Drive In series started June 1, with performances almost daily. Stay in your car just like the drive-in movies, see and hear live music on an outdoor stage in front of Moore Lake. The kitchen will have a limited menu of items delivered to your car. All that's missing is the A&W rootbeer!
Virtual Calendar
. June 26-28, StreamFest, Jazz Central, Noon-Midnight June 26-27, Noon-6 pm June 28; information on Facebook https://www.facebook.com/events/292313551961848/ 
. June 27-30, Montreal Jazz Festival, Digital Edition, https://www.montrealjazzfest.com/en-CA
. June 27-28,  The Joe Martin Quartet featuring Mark Turner, Kevin Hayes, and Nasheet Waits, live from the Village Vanguard ($7), http://www.villagevanguard.com
. July 4 – 5: Joe Lovano Trio Fascination featuring Ben Street, and Andrew Cyrille, live from the Village Vanguard ($7), http://www.villagevanguard.com
July 11-12: Eric Reed Quartet featuring Stacy Dillard, Dezron Douglas, and Jeremy "Bean" Clemons,Live from the Village Vanguard ($7), http://www.villagevanguard.com
Live Jazz!
Crooners Lakeside Drive In concert series (watch, listen to live jazz on the lakeside stage from your car); Lakeside Cafe; see full schedule at http://www.croonersloungemn.com
. June 26, Andrew Walesch and Billy Peterson, Lakeside Drive-In
. June 27, Maud Hixson, songs of Jerome Kern, Lakeside Cafe'
. June 28, Peterson Family "Legacy", Lakeside Drive-In
. June 30, Arne Fogel and the Acme Jazz Company, Lakeside Drive-In
. July 3, Charanga Tropical, Lakeside Drive-In
. July 9, Rio Nido, Lakeside Cafe
. July 11, Patty Peterson's Jazz Women All Stars
. July 17, Ann Hampton Callaway, Lakeside Drive in
. July 21, Ann Reed and Joan Griffith, Lakeside Cafe'
More Live Jazz!
. August 2, Doug Little Quartet at Alexis Bailey Vineyards
. August 30-31, Pharoah Sanders at The Dakota
. September 8, John Pizzarelli at The Dakota
. September 9,  Omar Sosa and Marialy Pacheco at The Dakota
. September 17-18, Jose' James at The Dakota
. October 9, Kurt Elling at The Dakota
. October 12, Bill Charlap in the Dunsmore Jazz Room
. October 20-21, Stanley Clarke at The Dakota
. October 22-25, Chris Botti at The Dakota
. December 3, Stacy Kent at The Dakota